Disciplinarian Shaquille O'Neal's Strict Father Lost Some Teeth After Getting Knocked Out by Celtics Legend
Published 06/18/2022, 2:31 AM EDT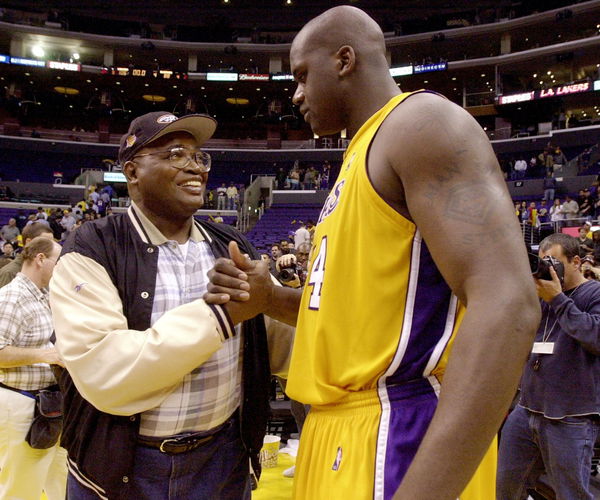 Shaquille O'Neal's father, Sergeant Phillip Arthur Harrison, once had several of his teeth knocked out by Celtics legend Dave Cowens. Harrison, who trained Shaq in his early days, had the opportunity to play pick-up basketball with the future MVP in the summer of 1969. The intensity of the match cost O'Neal's father to lose a number of his front teeth.
Cowens didn't play for Celtics back then. The future 8-time All-Star was a Florida State University recruit and spent some time in Newark at a classmate's house. The chance encounter between the two remains a memorable NBA story.
ADVERTISEMENT
Article continues below this ad
Shaquille O'Neal and his father's relationship
Shaquille O'Neal grew up in a single-mother household without the presence of his biological father. Shaq's mother, Lucille O'Neal, did her best to give her kids the opportunities to succeed.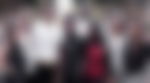 Shaq's stepfather filled the void that his biological father left in his life. He helped him become more disciplined, made him the best version of himself, and instilled the necessary tools for success. Shaq owes him a great deal to steer him away from the path of oblivion and delinquency.
As a matter of fact, Shaq often talks about how his father inspired him to be a real man. The Big Diesel tries to follow in his father's footsteps and has been taking care of everyone around him, especially his family.
Shaq's father Sarge Harrison
Harrison was a basketball player, too. Therefore, he played a vital role in the development of Shaquille O'Neal in his early days. In fact, he used to coach Shaq's team during his high school days.
ADVERTISEMENT
Article continues below this ad
But most importantly, Harrison taught Shaquille the core qualities required to become a world champion, discipline, work ethic, and mental fortitude. He applied a strict brand of discipline to Shaquille to keep him out of the streets of Newark and away from any bad influences.
Shaq often expresses his gratitude towards the contributions of his old man whenever he gets the opportunity. He respects his decision to take a child that is not biologically his and raise him to be a man. That inspired him to think about others in need.
ADVERTISEMENT
Article continues below this ad
Watch this Story: Stephen curry best final performances
What do you think about Shaq's father playing Hall-of-Famer and 2-time NBA champion Dave Cowens? Comment below.