Disney Announces Lead for Giannis Antetokounmpo's Biopic 'Greek Freak'
Published 03/22/2021, 8:30 AM EDT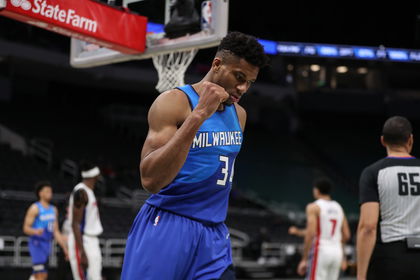 ---
---
Movies and documentaries based on NBA players, their lives, their journeys, and so on have become somewhat of a trend now. Some very popular ones include Michael Jordan's The Last Dance, Coach Carter, and Tony Parker: The Final Shot, among others. Now, the Milwaukee Bucks' Giannis Antetokounmpo is ready to take over Hollywood with his film called 'Greek Freak'. In fact, the movie is already starting to take shape as the film has found its lead to play Giannis.
ADVERTISEMENT
Article continues below this ad
Who is going to play Giannis Antetokounmpo?
Giannis Antetokounmpo is en route to becoming one of the greatest basketball players of this generation. The reigning MVP has been wreaking havoc in the 2020-21 campaign as well, with the Milwaukee Bucks standing third in the Eastern Conference. However, his success is not limited to the court and is now the subject of a movie by Disney that is titled the 'Greek Freak.'
ADVERTISEMENT
Article continues below this ad
This narrative will include Giannis' journey from being an undocumented immigrant to becoming an NBA superstar. It also includes the story of his brother Thanasis Antetokounmpo. There is no official news on whether the other two brothers, Kostas and Alex, will also be included.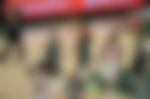 As they work to make this idea into reality, Disney has found the man to play Giannis. Newcomer Uche Agada will play the role of the Greek Freak. Moreover, Yetide Badaki and Dayo Okeniyi have been picked to play his parents, Vera and Charles. This will be Agada's onscreen debut. On the other hand, Badaki has been in various television series, from "American Gods" to "This Is Us."
What is the release date for the 'Greek Freak'?
With Akin Omotoso as the director, Giannis is the executive producer of the film. The project was first announced back in 2019 and has been in the works since then. The production is set to begin later this year, in both Greece and the U.S.
ADVERTISEMENT
Article continues below this ad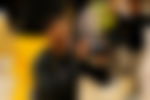 Who wouldn't want to watch the Milwaukee Bucks' superstar's life play out for them on the screen? He has built himself up from scratch, to become the superstar that he is today, and it is a story that certainly deserves to be old.
Read also- Bucks' Giannis Antetokounmpo Surpasses Kareem Abdul-Jabbar in Franchise Triple Double Record
ADVERTISEMENT
Article continues below this ad