Divorced Shaquille O'Neal Drops 5 Word Revelation on His Current Dating Life That Would Surprise Long Term Fans
Published 06/22/2022, 9:00 PM EDT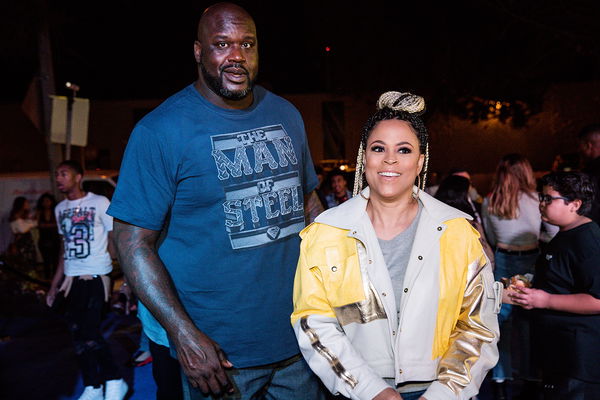 Shaquille O'Neal is not a private person. He does not like being secretive or hiding behind things for his comfort. He much rather likes the public attention. Shaq is someone who has always been open about everything. His career, his charities, donations, mistakes in life, his likes and dislikes, and even his dating life. Nothing is hidden. Not even the fact that a middle eastern princess proposed to him.
'The Big Aristotle' has a lot of crazy stories about probably everything in his life. But at the same time, he also has his rules when it comes to dating. Even when every rumor of Shaq seems to be true because he does all sorts of things, he himself said that not everything is true.
ADVERTISEMENT
Article continues below this ad
So when Nischelle Turner and Anthony 'Spice' Adams asked Shaq about his rumored date, he denied it straight away. Moreover, he stunned the two and his fans with 5 words. He said, "I don't do no dates."
Nischelle and Spice were really shocked to hear that. Shaq ensured that there are multiple ways to get manipulated by rumors, but he is there to clear it out. He said that there were many girls in a restaurant he went to, but he was not on a date with anyone in particular. This story also involved another rumor about Shaq's tipping a waiter huge money, but that also wasn't all true.
Shaquille O'Neal shuts down the rumors
ADVERTISEMENT
Article continues below this ad
When a story becomes viral about Shaq, it is often assumed to be true because Shaq actually does all sorts of things. However, not all of them are true. As Shaq confirmed himself. The story was about Shaq tipping the waiters in a restaurant, which he often does. In fact, he leaves extraordinary tips, and he is always generous enough to do unbelievable works of donations and charity.
This time around the viral rumor that spread was that Shaq tipped $25,000 to a waiter. However, Shaq confirmed in The Big Podcast with Shaq that the tip wasn't $25,000, but it was $2,500. Shaq said that he loved these viral moments, and he loves to show he is a great guy. But he can not take credit for this because it isn't true. 
ADVERTISEMENT
Article continues below this ad
WATCH THIS STORY: Shaq's biggest donations
Shaq said that he always appreciates the waiters, and asks them what they want and their highest tip. He likes to be remembered, and that's why he loves to show his gratitude towards them. Not only waiters but people of every profession have been at the receiving end of his generosity. That is why everyone loves him.