'Do Not Fear the Deer': Former NBA Champion Takes a Dig at Giannis Antetokounmpo and the Bucks
Published 02/17/2021, 9:21 PM EST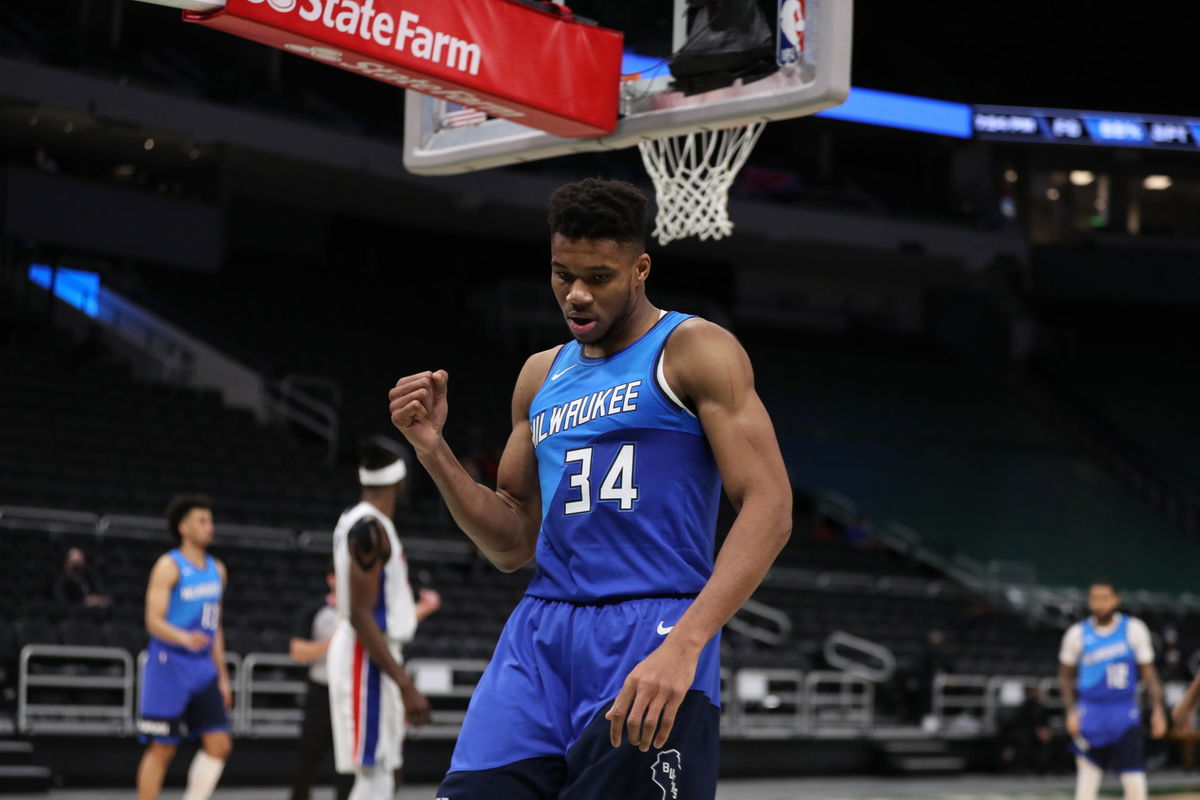 ---
---
The Milwaukee Bucks have given away four games in a row, lost their ground in the rankings, and diluted their regular-season dominance. But according to Giannis Antetokounmpo, this is still not the time to switch on the panic button. 
ADVERTISEMENT
Article continues below this ad
This calmness from a leader can be both rewarding and worrisome. The relentless energy in the Bucks camp is missing, and that is costing them important games that can not just solidify their playoff berth but also put them in a position to go deeper. For how long will they keep losing before the urgency kicks in?
It is high time that the Milwaukee Bucks pull up their socks
ADVERTISEMENT
Article continues below this ad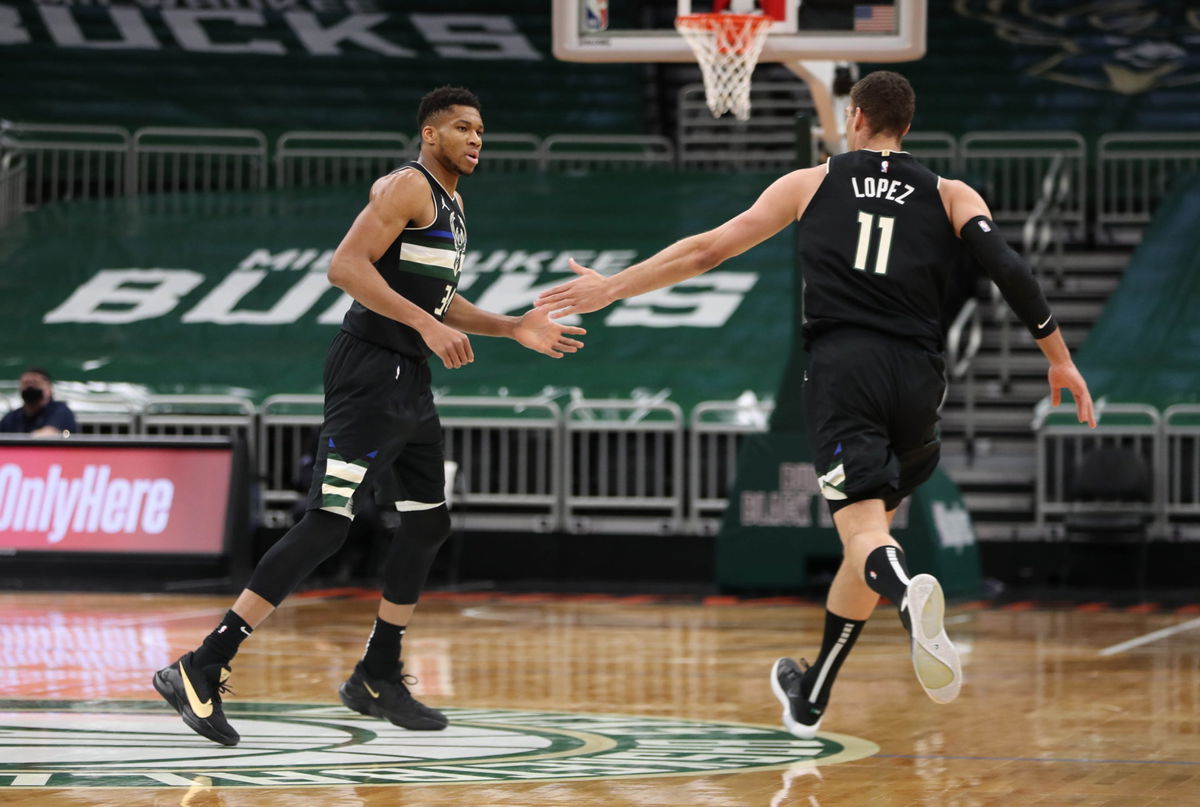 After the Bucks' recent loss against the Toronto Raptors, Giannis shared his views on how they're not in panic mode. His positivity is increasingly unsettling because the Bucks have increased competition in the EC with teams like the NY Knicks charging ahead.
Recently, former NBA Champion Kendrick Perkins reacted to this debacle and said,
"It's not time to panic, but it is time to have some concerns. The Bucks have lost their identity, not on the offensive end but on the defensive end. I'm used to seeing a Bucks defense that plays boxes and elbows, don't allow teams to get into the paint, a team that could test and makes guys miss… They have two guys that anchor their defense, and Giannis and Brook Lopez, they're not doing it, they're not making those extra effort plays." 
Bucks' center player Brook Lopez is seeing a fall in each of his offensive and defensive figures. This is not good news for the team that is counting on him to be Giannis' complimentary hand.
Giannis Antetokounmpo has his numbers, but something is off
ADVERTISEMENT
Article continues below this ad
The Bucks are ranked third on the EC table, and that isn't too good given their stature. This ranking is because they are 13th in their defensive efficiency this year and 9th in their opposition FG percentage. They topped last year on these two parameters and this must be a cause for worry. Giannis is sticking to his MVP numbers from last year, but his scoring is not getting the team wins.
Perkins added,
"A lot of teams around the league do not fear the deer no more. The Miami Heat exposed a hand last year, and that's what happened. So teams are saying, you know what, all we have to do is load up and take this away, and we can beat the Bucks. So Bucks are going to have to find a way to bring their identity back, and get their swag and drip back."
There are majorly two factors that are pulling the Bucks down. One, they're having way too many turnovers that are costing them heavily, and two, their clutch play has deteriorated. They lost the crucial leads against the Suns, the Magic, and the Raptors in the fourth quarter and gave away the games they could've won. This has to change if Mike Budenholzer's men are to come back strong.
ADVERTISEMENT
Article continues below this ad
More from EssentiallySports on Basketball