"Do Not Rely on Him To Run Your Team": Hall of Famer Discredited Warriors' Stephen Curry Only To Be Dethroned by Him Years Later
Published 01/19/2023, 8:50 AM EST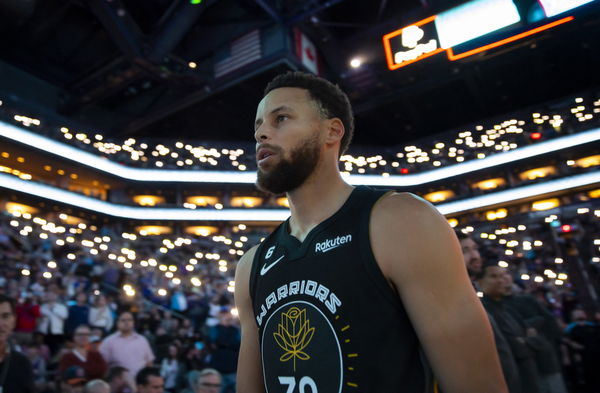 When NBA superstar Stephen Curry first joined the league, almost no one believed that the 21-year-old guy from North Carolina would go on to revolutionize the game of basketball. Fast forward to over a decade later, the Golden State Warriors superstar is considered one of the best players in the league and has a documentary that is all set to premiere at the Sundance Film Festival. Interestingly, the film starts with a discouraging comment that a particular Hall of Famer made, back when Curry was a relatively new NBA player.
Considered an average height in the NBA, most fans didn't believe that the 6ft 2inch player would be able to make it big in the league. Additionally, his slim built didn't help much either. However, the Baby Faced Assassin shut all those speculations when he led the underdog team, Golden State Warriors, to win the 2015 NBA Finals about four decades after their last championship win.
Stephen Curry proves his predecessor wrong
ADVERTISEMENT
Article continues below this ad
The long-awaited documentary Stephen Curry: Underrated will premiere at Sundance on January 23. As per reports, the 4x NBA champion will most probably be in attendance. According to Matthew Carey of DEADLINE, the film will showcase the evolution of Curry in the basketball world and how his talents were highly underappreciated. The film apparently begins with Hall of Famer Reggie Miller reading aloud a scouting report on Steph.
"Far below NBA standard in regard to explosiveness and athleticism. At 6'2″, he's extremely small. Do not rely on him to run your team," Miller announced.
Following the negative report regarding Steph's unaccounted skills and athletic built, the film shows Curry saying, "I was the undersized, scrawny kid just trying to make it at whatever level I was playing. I knew I could shoot."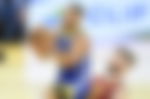 Funny how things turn out the way they do. The Warriors' star guard then went on to surpass Miller for a major record-breaking achievement.
ADVERTISEMENT
Article continues below this ad
Steph knocks Miller further down
Up until January 2021, Indiana Pacers legend Reggie Miller had held the second position following 2X NBA champion Ray Allen on the all-time three-point scorers list. 8X NBA All-Star Stephen Curry knocked Miller down to the third position after surpassing the latter's 2,560th three-pointer during a game against the Utah Jazz.
WATCH THIS STORY: Stephen Curry, Klay Thompson, and other NBA stars having most games with 10 three pointers
ADVERTISEMENT
Article continues below this ad
By that time, Steph was only lacking behind Allen by 411 points and it did not take long for the 2x NBA MVP to overcome Allen and become the all-time three-point scoring leader in December 2021.
Edited By: Jayant Chhabra