Do the New York Knicks Need To Win a Playoff Series To Prove Themselves? Spike Lee Doesn't Think So
Published 05/17/2021, 9:30 AM EDT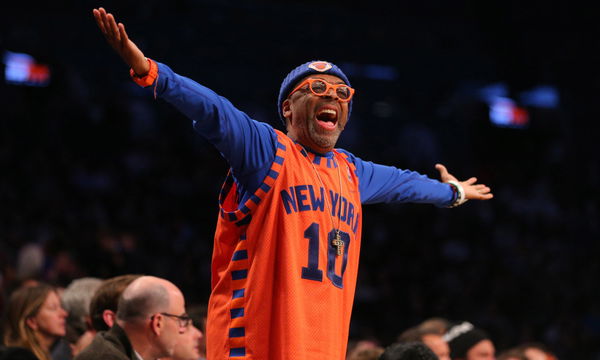 ---
---
The New York Knicks fans are on cloud nine right now. After all, their team has clinched the playoff berth after a gap of seven seasons. But now that they are heading into the post-season, the expectations are high. And the question remains – What if they exit in the first round?
ADVERTISEMENT
Article continues below this ad
According to some critics, that may prove to be a major setback for them. They will be brought back to earth and the negativity will start to creep in. However, Knicks' superfan, Spike Lee doesn't think so.
The director was a guest on the 'Steam Room' podcast featuring Ernie Johnson and Charles Barkley as the hosts. During their talks, Charles asked Spike Lee whether he thought their season would be unsuccessful if they were to fail to win a playoff series.
ADVERTISEMENT
Article continues below this ad
To this, Spike Lee said a sharp "No."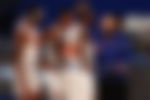 But Chuck tried to reason with him and asked him to have a higher ambition. However, Spike Lee was not buying it and chose to look at the bright side should they lose in the first round.
"We haven't made the playoffs in seven-eight years. Charles, the pieces are in place – we have five first-round picks. And in the next two years, we have more cap space than any other team in the National Basketball Association. And players who never thought of coming to the Knicks back in the day, they will come," explained Spike Lee.
Another positive was that their more-fancied cross-town rivals could no longer snatch big-time players from under their noses again as they don't have the cap space anymore. As Lee said, "And nobody can pick Brooklyn already; Brooklyn got no more room!"
ADVERTISEMENT
Article continues below this ad
What is the New York Knicks' route to the NBA Finals?
After winning their final NBA game against the Celtics, the Knicks find themselves occupying the fourth seed. Hence, they will face the Hawks, who are seeded fifth, in the first round. If they progress, they will likely face the Sixers in the second round.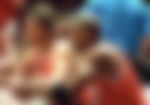 ADVERTISEMENT
Article continues below this ad
So it is not unrealistic for the Knicks fans to set the second round as their ceiling this season. Even though they won't get the dream matchup against the Nets, this will help in gaining good experience.