Doc Rivers Seething at NBA For Forcing Depleted Philadelphia 76ers To Play Despite COVID Outbreak
Published 01/12/2021, 9:30 AM EST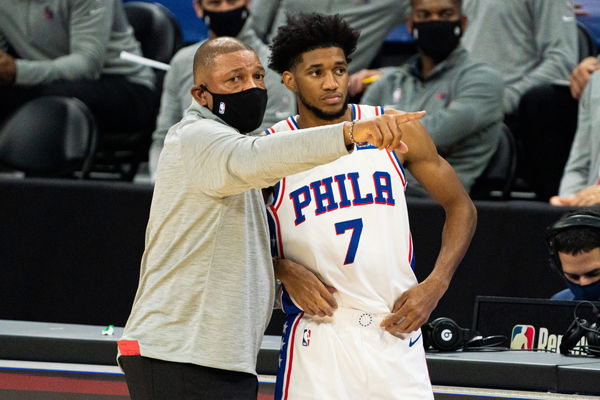 ---
---
The Philadelphia 76ers started the season with a league-best record. However, after guard Seth Curry contracted COVID-19, the team got flipped on its head. Half the team has to serve time out due to contact tracing protocol, which has left the Sixers severely short-handed.
ADVERTISEMENT
Article continues below this ad
NBA rules forced them to field a team against the Denver Nuggets and the Atlanta Hawks for their last two games. Philly lost both, with some players playing upwards of 35-40 minutes. Meanwhile, the Boston Celtics were hit with a similar situation but were granted a game postponement.
If a team has eight healthy players, they have to play their games. However, Philly hadn't yet disclosed injuries to Ben Simmons and Joel Embiid, which further complicated the matter. They have been fined for the late announcement for Simmons.
ADVERTISEMENT
Article continues below this ad
Doc Rivers is not happy about all of this.
Doc Rivers on Saturday's game vs the Nuggets: "We were not happy with what went down (Saturday). We really only had seven guys, the number's eight, and we don't understand why we played that game. But listen, I'm just a coach."

— Derek Bodner (@DerekBodnerNBA) January 12, 2021
The 76ers put a uniform on the injured Mike Scott, who had to be lined up just so that the team could have eight players on the team sheet. This situation has become a mess, and the league needs to figure out how to control the virus while also not compromising the quality of basketball.
Philadelphia 76ers: Could this derail their season?
ADVERTISEMENT
Article continues below this ad
Momentum is everything in any sport. Philly had jumped out to a 7-2 record, which has now become 7-4. They won't have most of their team back for at least another week, which means that they will have a few more games short-handed.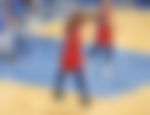 However, this team does have the mentality for it. Doc Rivers has brought a visible change in the team's approach to basketball. From struggling in the regular season last year to being pretty dominant to open this year is a nice progression chart for the coach in his debut season with Philly.
ADVERTISEMENT
Article continues below this ad
Hopefully, this issue doesn't compromise more of the Philly season. From how it is all progressing right now, it seems like it might.