Dodgers' Mookie Betts Credits Kobe Bryant After His Kind Gesture to Fan
Published 09/21/2021, 1:30 AM EDT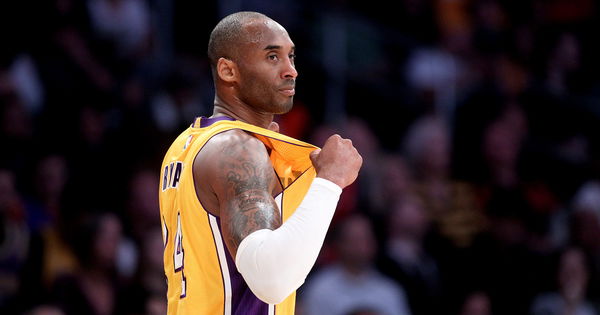 ---
---
The city of Los Angeles has had some great athletes grace them. However, not many compare to the late Kobe Bryant with the Los Angeles Lakers. His attitude and dedication live even to this day. However, while he was competitive, he had a soft side towards for fans.
ADVERTISEMENT
Article continues below this ad
Kobe was one of the athletes who understood the importance of fans of the sport. He would play through injuries and sickness just because there could be a fan who was there for him. His kind attitude towards the fans is what made him such a favorite.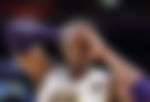 Now, it appears that Bryant even had an impact on athletes of other sports. Notably, Dodgers' Mookie Betts, who made a great gesture towards a fan, despite him being a follower of the rival team.
ADVERTISEMENT
Article continues below this ad
Betts remembers Kobe Bryant
In the game against the Reds, rookie TJ Friedl hit his first home run. A fan caught the ball in the stands and Betts went to him to retrieve it. Without asking anything, the fan returned the ball. Looking at this, Betts felt he should give back to the fan.
Hence, he went and gave the fan a signed bat in a trade. When asked about his interaction, he said that he remembers his last conversation with Kobe Bryant and how he told him to leave someone happy.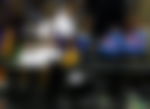 Mookie Betts said, "Those interactions are kind of everlasting. One of the last times I spoke to Kobe (Bryant) he just reminded me by the time the game is over, leave somebody (happy), somebody knows who you are, somebody recognizes you.
ADVERTISEMENT
Article continues below this ad
"I wasn't really doing it for cameras or anything. I was just doing it because (the fan) immediately threw the ball back and didn't even ask for anything."
This is a clear example of how influential the 'Mamba' is, even for future stars. Moreover, the city of Los Angeles is also extremely lucky to have great superstars in their city. Not just Betts, but they have athletes like LeBron, who have frequently given back to society and are always on good terms with the fans.
Watch This Story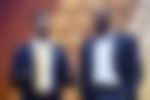 Such actions are what keep the legacy of Kobe Bryant alive. Despite being an opposition, to have the humility to give back to the fan for being a good sport is true sportsmanship. And it is reminiscent of Kobe, who was a true athlete who understood his impact on others.
ADVERTISEMENT
Article continues below this ad
WATCH THIS STORY- LeBron James, Russell Westbrook & Other NBA Stars Who Made an Appearance at Anthony Davis Wedding