Does a Trade for Former MVP Derrick Rose Make Sense for the NY Knicks
Published 02/07/2021, 1:59 AM EST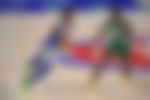 ---
---
Derrick Rose could be returning to New York. The former MVP might come back to the Knicks, as they are in talks with the Detroit Pistons for a trade.
ADVERTISEMENT
Article continues below this ad
The move would bring Rose back to New York and reunite him with Tom Thibodeau, the coach under whom he had the most success. But does bringing Rose in make sense for the New York Knicks?
The Knicks have been improving this year
ADVERTISEMENT
Article continues below this ad
Ahead of the NBA season starting, many analysts criticized the Knicks for not using the draft and free-agents to bring in back-court options. Only Immanuel Quickley (who is proving to be a steal) was brought in as a guard. But this year, the Knicks have looked impressive, compared to their previous seasons.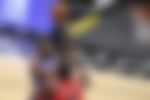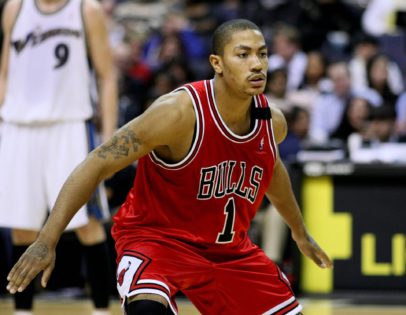 So far, the New York Knicks have an 11-13 record this season. The Knicks have been a lottery team for the past few seasons.
However, with new coach Tom Thibodeau, the team has been far more disciplined defensively than in years past. And Tibs has brought out the best in Julius Randle who is playing at an All-Star level.
Derrick Rose still has a lot left to give
The arrival of Rose could be a blessing for the Knicks. Any package for Rose would presumably have to involve Elfrid Payton, as the team looks set to back Immanuel Quickley for the future.
Under the tutelage of Rose, Quickley could improve his game further. Rose, on the other hand, can provide the solid veteran experience this team needs at the point guard position.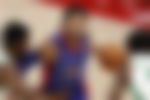 Rose played some of the best basketball of his career under Tom Thibodeau. And after injury struggles for the last few years, Rose is starting to show that he can still be a solid contributor on a playoff team.
ADVERTISEMENT
Article continues below this ad
The Knicks can use his kind of mentality and winning pedigree in their team, as they look to change their once-stagnant culture.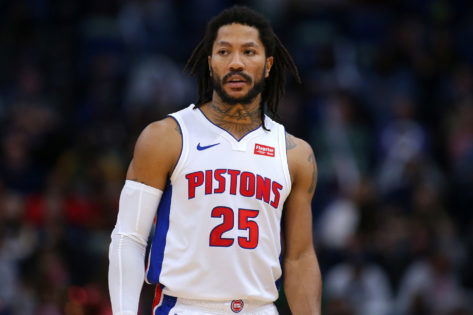 Would Derrick Rose improve the Knicks? All signs suggest that the move would be beneficial for all parties involved.
ADVERTISEMENT
Article continues below this ad
But the Pistons have been hard negotiators in the past, especially when it comes to Rose. But if the Knicks can offer a tempting package with solid draft choices, they could bring Rose back into the team.