'Does Everything': Reggie Miller Gives One Condition for LeBron James to be MVP at Any Age
Published 06/08/2021, 6:00 AM EDT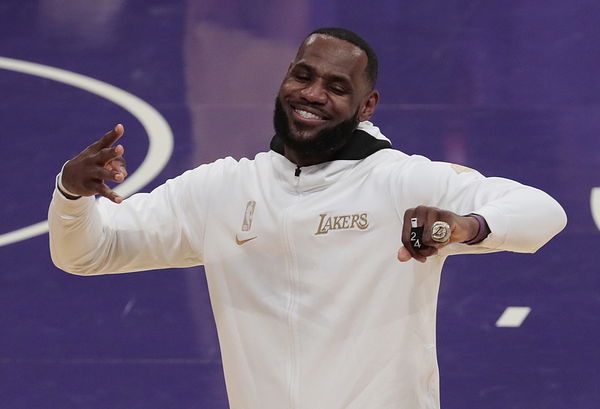 LeBron James' marriage with the Lakers has not been rainbows and sunshine. In fact, there is now a list of first-time moments which have happened since he signed the deal in 2018. The King endured his career's two major injuries, missed his first playoff in 14 years, and recently lost Round 1 for the very first time, all as a Laker.
ADVERTISEMENT
Article continues below this ad
As a result, his legacy has taken a major hit and there is increased criticism of his name. But even as a 36-YO, James has a decent amount of basketball left in him, and that can help him recover from the recent losses. And a former NBA legend believes in the caliber of Bron more than anyone.
Reggie Miller counts LeBron James ahead of the entire league with certain conditions 
ADVERTISEMENT
Article continues below this ad
In an interview, 5x All-Star Reggie Miller sat down with Dan Patrick and discussed varied topics from boxing to basketball.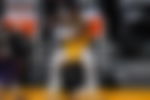 Answering a question on his favorite current player, the 55-YO detailed, "I will always go with the healthy LeBron James as the best player just for a simple fact that he does everything… I mean, before he went down with the ankle injury, he was in the discussion for the MVP, he was one of the top three candidates before the ankle injury. He's gonna give you 25, 8 and 8. I will take that, plus what he does lifting up his teammates… there are serious guys for the crown of that best player in the league, but a healthy LeBron James at 35-36, it's hard to shy away from that."
Miller's assessment makes sense because until Bron injured himself against the Hawks, he was registering big numbers, keeping the Lakers in the top four of the WC. Despite Anthony Davis's absence, the Lakers were in safe hands with Bron averaging 25+.
Bron proved that his playing style has the potential to morph according to the demand of the situation. Although he was not as effective as Stephen Curry, he certainly proved his worth in that play-in game where a clutch three sealed the victory for the Lakers.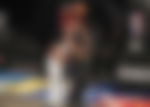 What lies ahead for the L-Train?
ADVERTISEMENT
Article continues below this ad
Fortunately for Bron, he has a distraction that will help him overcome this season's loss and that is Space Jam: A New Legacy. But beyond that, he will now want the Lakers' front office to do a better job of bringing the right pieces in this off-season. President Jeanie Buss has always been a players-first kind of executive and she will surely put better players around Bron so that this season's result does not repeat.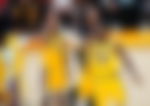 However, Bron would want the likes of Anthony Davis, Dennis Schroder, Alex Caruso, and Andre Drummond to remain part of the Lakers. But the same cannot be said for many other players. Also, Bron might want to focus more on bettering his offense and shooting in the coming season because his teammates could then count on him on the days when multiple players are dealing with injuries.
ADVERTISEMENT
Article continues below this ad
Lastly, coach Frank Vogel needs to take notes from this season and ensure the mistakes do not repeat. Can the Lakers become champions in 2022? 
Watch this story – Moments When LeBron James' Legacy Was on the Line But He Fought Back