"Doing This Sh*t on Purpose": Warriors Fans Furious After LeBron James Jinxes Them With His Tweet
Published 05/04/2022, 12:20 AM EDT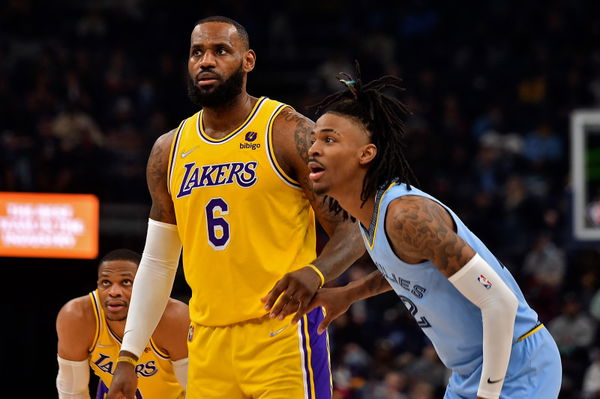 LeBron James, despite his team not being in the playoffs, is always the center of attention. He's the most popular basketball player in the world right now. James is now enjoying his time at Cancun and tweeting to his heart's content. Even during his "forced" holiday, he is writing about the NBA and basketball. LeBron is watching the playoffs from home for only the third time in his career. He has been having a blast watching these matches. But the fans of the teams: not so much.
J Poole got so much wiggle. Game!

— LeBron James (@KingJames) May 4, 2022
ADVERTISEMENT
Article continues below this ad
He has a "curse", according to them. Whenever he praises a team on Twitter during a match, that team ends up not doing well there after. The most recent example was when he praised Tyronn Lue and the LA Clippers in the play in tournament. The Clippers ended up losing to the New Orleans Pelicans. The same ended up happening with the Golden State Warriors. He tweeted about about how Jordan Poole was performing today. It instantly led fans to a frenzy about how he was cursing the Warriors.
Fans Reaction to that tweet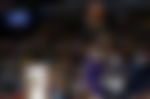 The Warriors and Jordan Poole were doing pretty good. Memphis took a big lead later on. Fans blamed LeBron's tweet on this predicament of their team. He has " cursed the team, they said. These are some fans reacting to these "hex" of a tweet by the "King":
LeBron James and the Golden State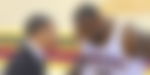 LeBron James, with the Cleveland Cavaliers, were prime challengers to the dominant Golden State team. James drove that Cavaliers team to new heights. His performances during those four consecutive final matches were of very high caliber. In the 2016 Finals, he scored 29.7 points per game. He also had almost nine assists and 11 rebounds per game, which was the highest in either team. The Cavaliers won it 4-3 famously after being down 1-3.
ADVERTISEMENT
Article continues below this ad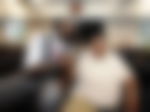 He lost the 2015, 2017 and 2018 finals to that team. Even though he had the highest points per game and assists in all these final series games. But the heartbreak of losing three out of four finals will always stay with him. The dominant Golden State Team comprising Stephen Curry, Klay Thompson, Draymond Green and Kevin Durant dominated the league.
ADVERTISEMENT
Article continues below this ad
Watch this story: 5 Times Draymond Green Resorted To Dirty Fouls That Occasionally Got Him Ejected
So, it might seem natural for LeBron to curse the Golden State. After all, he lost three finals to them. Do you guys think LeBron is doing this on purpose? Let us know your thoughts below.