'Dominant Player': Tim Duncan Relives the 2007 Meeting with LeBron James and His On-point Prediction
Published 05/15/2021, 6:00 AM EDT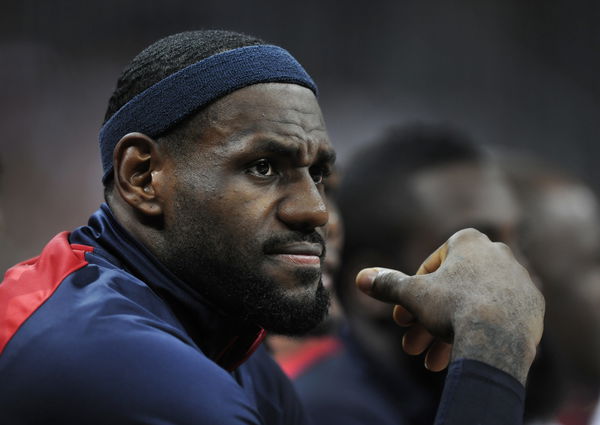 ---
---
It takes an expert's eye to foresee an upcoming transition or a disruption in the environment. Back in 2007, Tim Duncan played that role in the life of LeBron James when he predicted a glorious career for the boy from Akron.
ADVERTISEMENT
Article continues below this ad
In an encounter with Bron, The Stone Buddha had told the youngster that the future belonged to him. The Chosen One, Bron, never really needed someone to reinstate that fact, but Tim Duncan was not a regular person. So what went into those words from one legend to the other?
Tim Duncan reminisced about his off-court meeting with LeBron James
ADVERTISEMENT
Article continues below this ad
By 2007, Tim was already a four-time NBA Champion, something even Kobe Bryant was yet to achieve. He was also the greatest power forward of all time who averaged a double-double for 13 straight seasons (rookie years included). Also, he played with and against many phenoms in his career, and for him to tag LeBron as the league's future was a huge deal. 
In a recent interview, the 2021 NBA Hall of Fame inductee, discussed that brief encounter where he told LeBron those big words. The 45-YO expressed, "You could just tell what he was gonna be and who he's gonna be. That he was going to be such a dominant player for such a long time. It was great playing against early and again late in my career, just watching the trajectory of his career and seeing it coming."
It was as if Tim was telling LeBron, who also played the forward position for a long time in his career, that the torch was in his hands now.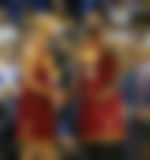 Read Also – 'It was an Honor': Tim Duncan Opens Up on Competing Against Kobe Bryant
The Spurs' Big Fundamental vs the Cavs' Little Emperor
ADVERTISEMENT
Article continues below this ad
The two gladiators first met in an NBA Final in 2007 when the Spurs demolished the Cavs with a 4-0 victory. LeBron James, only in the fourth season of his career, was the points and assists leader in that postseason. Still, Tim's Spurs stopped Bron from tasting his ultimate glory in a low-scoring NBA Finals.
But LeBron kept improving himself and soon became an unstoppable leading force. As the 15x All-Star had added, "Playing against a young LeBron and an older LeBron, two different players." 
ADVERTISEMENT
Article continues below this ad
Later, in 2013, the L-Train used Tim's 2007 projection against his own self and defeated the Spurs 4-3 in a crazy comeback. However, the rebound leader in Duncan along with the scoring champ in Kawhi Leonard again ruined the party for Bron in the 2014 finals. That loss broke the Heat's Big Three and had a breakthrough impact on King James' career later. 
Tim Duncan always played with basic fundamentals while LeBron proved to become more like a disruptor. Still, both the 4x NBA Champions have their places in the NBA's greatest of the greats. Will Bron become 5x Champion and further do justice to Tim's claims? Only time will tell.