Donovan Mitchell and Eric Paschall Friendship: The Story of Two Best Buddies Who Finally Unite at Utah Jazz
Published 08/04/2021, 9:20 PM EDT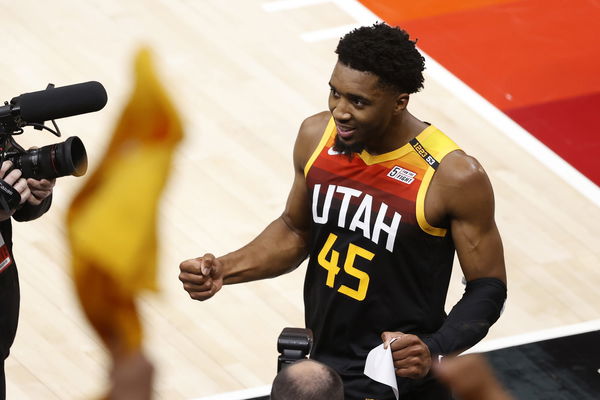 ---
---
The NBA stars, especially the faces of their respective franchises, often leverage their stardom to team up with their friends. In one such friends-turned-rivals-turned-teammates story, Carmelo Anthony recently joined LeBron James at the Lakers. And now, Eric Paschall has also made his way to unite with Donovan Mitchell at the Utah Jazz. 
ADVERTISEMENT
Article continues below this ad
The Golden State Warriors sent their power forward to the Jazz in return for a protected future second-round draft. In other words, they'll receive a Grizzlies 2026 top-42 protected Round 2 pick. But this trade majorly took place because the former GSW player wanted to be in the same team as his old friend.
ADVERTISEMENT
Article continues below this ad
The kinship of Utah Jazz' Donovan Mitchell and Eric Paschall
Donovan Mitchell (24) and Eric Paschall (24), apart from sharing the last two letters of their surnames, also shared the same neighborhood. They lived close to each other in NY and played basketball with one another from an early age. 
Later, Spida joined the University of Louisville while Eric headed into Villanova University. Notably, the two hoopsters took part in AAU together and were itching for a reunion ever since. Today, as the two Westchester County dreamers are all set to share the jersey of the same franchise, it has suddenly made them a social media favorite. 
While Donovan Mitchell (13th pick) saw his draft in 2017, Eric had to wait another two years to finally become a 41st overall pick. However, his 14 ppg in his rookie season and then a decent sophomore year, in a struggling GSW alongside Steph Curry, proved his worth. As a result, he can now join the 2020-21 table topper team.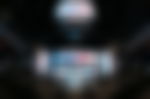 Other NBA players and childhood buddies who reunited later in the career
Last year, Spida had told on the 'Full 48' podcast, "No one really expected me and Donovan to be where we are today," explaining their childhood dreams. Perhaps that was a signal towards something substantial about to take shape.
ADVERTISEMENT
Article continues below this ad
Turns out that Carmelo Anthony/LeBron James or Eric Paschall/Donovan Mitchell are not the only friends to reunite later. Back in the days, Ron Artest (Metta World Peace) first played blacktop basketball with Lamar Odom and the two later won a title for the Lakers. 
Also, the childhood duo of Dwight Howard and Josh Smith played AAU for the same team in Atlanta. However, the two could never play in the same NBA squad despite the Rockets' (Dwight's team) desperate attempt to pull off a trade in the year 2013. 
ADVERTISEMENT
Article continues below this ad
There are many such stories floating around in the NBA. Which two such names do you want to see playing under the same banner in the future? Help us know in the comments section below.
Watch this story – Donovan Mitchell, James Harden and Other NBA Stars That Shaquille O'Neal Has Taken Jabs At