"Don't Be a Fu*king Crybaby": Kevin Durant Was Offered a Brutal Reality Check by Kobe Bryant Despite Suffering Sad Setback in 2019
Published 01/08/2023, 2:55 PM EST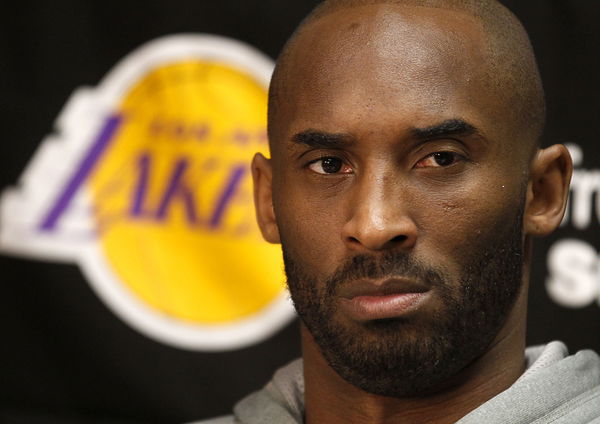 Kobe Bryant was probably one of the best men to guide an injured player to recovery. The Mamba had several injuries in his career which could have potentially ended his career, but he recovered from all of them, including a tear in his Achilles tendon in 2013. Kobe played two seasons for the Los Angeles Lakers after his recovery. Similarly, when Kevin Durant tore his Achilles in the 2019 NBA finals, the Mamba had his own bizarre way to help KD recover from the injury.
Kobe Bryant had played 20 seasons in his NBA career, notably playing only for the Lakers in his career. Despite the injuries, the Lakers legend always found a way to come back stronger.
Kobe Bryant' special message to KD
ADVERTISEMENT
Article continues below this ad
Kevin Durant was part of the Golden State Warriors when he tore his Achilles during the 2019 NBA finals against the Toronto Raptors. According to an article by The Athletic , Kevin Durant received an NSFW message from Kobe Bryant after his injury. According to the article, Bryant said, "Don't be a fu*kin crybaby, It's going to be all right. You're going to come back and be who you are." 
Notably, in 2013, Kobe Bryant continued to stay on the court for a while even after tearing in Achilles indicating that Mamba knew what he was talking about. Following the injury, KD missed the entire 2019-20 season and returned the following season for only 35 games. After his return from the injury, KD has been dominating the hardwood averaging 26.9 points.
ADVERTISEMENT
Article continues below this ad
Seems like Kobe's strategy to motivate KD back to the court work wonders, as the Slim Reaper continues to dominate the hardwood to this day. The Lakers legend knew how to motivate a player when his spirits are down following an injury. Hence, the inception of his bizarre message.
KD began the current season at the 21st position of the NBA All-time scoring record. But the Brooklyn Nets star rose up to the 15th position within 36 games. Moreover, fans expect KD to enter the top 10 by the end of the current season.
ADVERTISEMENT
Article continues below this ad
Watch This Story – LeBron James floored by Kevin Durant Ending A Man's Career with His "Iconic" Move During Nets vs Wizards
Will Kevin Durant enter the top 10 All-Time NBA scoring record? Let us know in the comments.
Edited By: Satagni Sikder