'Don't Give a F**k': 76ers' Ben Simmons Hits Back at Critics
Published 01/23/2021, 10:09 AM EST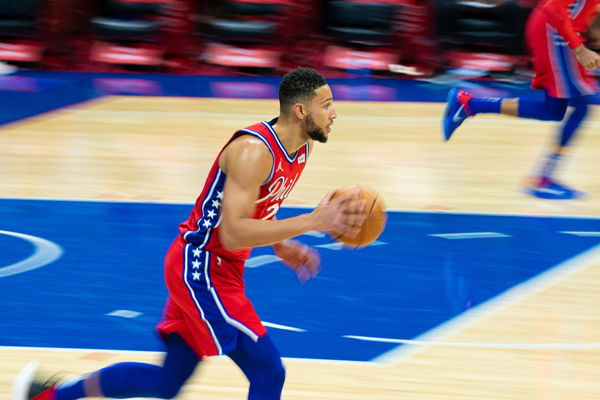 ---
---
The Philadelphia 76ers have been one of the most dominant teams in the Eastern Conference this season. Despite facing some issues due to the NBA health and safety protocols, the duo of Ben Simmons and Joel Embiid has led the 76ers to the top seed in the Conference.
ADVERTISEMENT
Article continues below this ad
The change in the front office and the coaching staff has worked wonders for the side. The new signings made by new GM Daryl Morey and new head coach Doc Rivers have created an all-round team centered around Joel Embiid.
Ben Simmons unbothered by critics
ADVERTISEMENT
Article continues below this ad
While Embiid is having an MVP caliber season, Ben Simmons has arguably seen a major drop off, leading to the NBA fans being critical of him. But the 24-year-old seems to be unbothered by the same.
In a post game conference, Simmons said, "I'm just focusing on winning and doing what I can for this team… I don't go on Instagram. I don't go on Twitter, so I don't see what people are saying. And I don't give a f**k honestly."
The 2-time All-Star is averaging 12.4 points, 8.2 assists, and 8.7 rebounds per game. While Simmons might be seeing a decline in his offensive output, he has taken the reins as the primary distributor in the team.
Are the Philadelphia 76ers favorites in the East?
After a disappointing playoff series against the Celtics, the 76ers made multiple moves in the off-season. Despite having some tradable young stars like Simmons, the 76ers did not add any big superstars to the side, rather kept their faith in the duo of Embiid and Simmons.
They added some much needed shooters in Danny Green and Seth Curry and drafted a great backup guard in Tyrese Maxey. There were still doubts whether Embiid and Simmons would fit and whether this new-look Sixers could succeed.
So far it has worked. With a record of 11 wins and 5 losses, the 76ers have the best record in the East. The addition of shooters like Seth Curry and the resurgence in form for Tobias Harris has taken the offensive load from Simmons. This has led to the 24-year-old becoming an integral piece in their defense.
ADVERTISEMENT
Article continues below this ad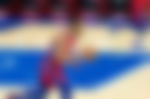 Embiid, meanwhile, has dominated the paint and is a front-runner for the 2021 MVP race. Doc Rivers has built a system around Joel Embiid, which has maximized his potential to average 27.3 points, 2.8 assists, and 11.3 rebounds per game.
ADVERTISEMENT
Article continues below this ad
The Philadelphia 76ers are finally looking like a cohesive unit. Can they maintain this level of performance and become the best in the East?