"Don't Need to Workout for These Bums Anyway": 325 Lbs Shaquille O'Neal, Once Called Out by Kobe Bryant for Lacking a Work Ethic, Owned Up to His Lifestyle
Published 09/23/2022, 11:56 PM EDT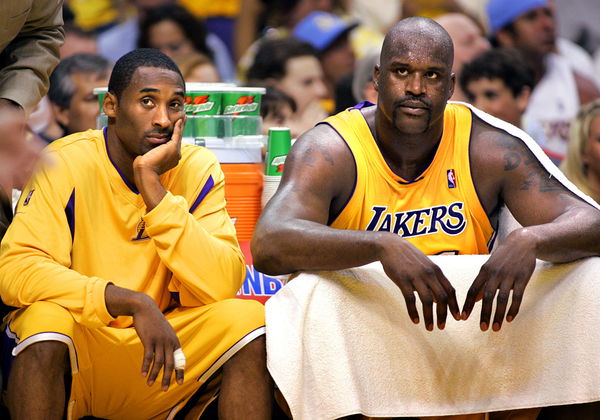 NBA legend Shaquille O'Neal has had major critics throughout his whole career. Most of his criticism is because of his laidback lifestyle while he was in the league. Unlike his teammate Kobe Bryant, Shaq was said to not be dedicated enough and was criticized for not putting in the work. 
However, that didn't stop him from becoming one of the greatest players ever. Naturally, people have debated what would Shaq have become if he had Kobe's work ethic. This question was answered by Bryant himself.
ADVERTISEMENT
Article continues below this ad
Talking during an interview, Kobe Bryant was asked what would Shaq have become if he had his work ethic. The Los Angeles Lakers icon replied, "the greatest of all time".
Three years after this assertion by Kobe Bryant, O'Neal finally responded to his former teammate. Shaq said, "I would have been Shaq. I met Kobe, Kobe was a beast. Nobody worked harder than him, but I think you could find success in many ways." 
He further revealed that he had to take care of his family and four kids while Kobe was just married recently. "So, after I put in my 2-3 hours of work, now I have to be daddy, now I have to be husband, now I have to take care of business. And mentally, I'm so strong, I don't need to work out for these bums anyway", said Shaquille O'Neal. 
Shaquille O'Neal had a rift with Kobe Bryant because of his work ethic
NBA icons Shaquille O'Neal and Kobe Bryant are considered to be one of the greatest duos in NBA history. However, they had a rocky relationship and O'Neal left later the team after a famous feud with Bryant.
ADVERTISEMENT
Article continues below this ad
It all started during the 2000-01 season when Shaq came to camp out of shape. Despite their differences, the team ended up winning its third consecutive NBA title that season.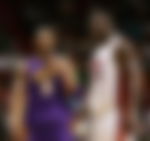 A few seasons later, during the 2003-04 season, Kobe and Shaq feuded openly. This prompted the Lakers to step in. O'Neal was subsequently traded to the Miami Heat and Bryant signed a contract extension, despite showing interest to leave. 
ADVERTISEMENT
Article continues below this ad
WATCH THIS STORY: 10 things Chicago Bulls legend Dennis Rodman can't live without 
What is your favorite memory of Kobe Bryant and Shaquille O'Neal together? Let us know in the comments down below.