'Don't Plan on Slowing Down': Stephen Curry Warns the League After Surpassing Wilt Chamberlain's Warriors Record
Published 04/13/2021, 8:00 AM EDT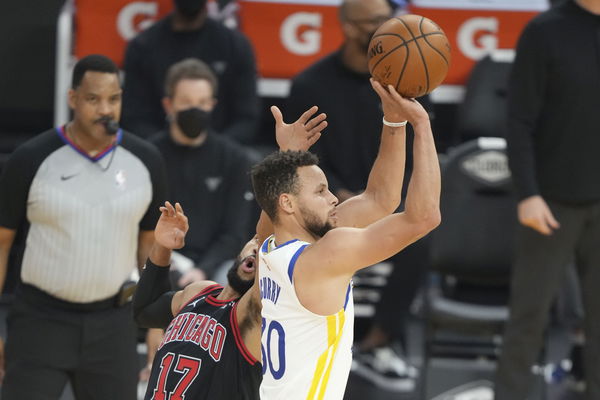 ---
---
Stephen Curry is the greatest shooter of all time. Throughout his career, fans have marveled at how Curry can score the ball with such great ease. Curry is one of the greatest scorers the NBA has ever seen, and has all the accomplishments to back that up. And last night, he made history with the Golden State Warriors, surpassing one of the biggest legends in NBA history.
ADVERTISEMENT
Article continues below this ad
Stephen Curry reacts to surpassing Wilt Chamberlain
Golden State Warriors point guard Stephen Curry scored 50 points tonight against the Denver Nuggets. This scoring outburst allowed Curry to surpass NBA legend Wilt Chamberlain as the Warriors' top scorer in history. Curry spoke after the game, and how special it was to set the new record. He was grateful to all the people that have helped him along the way and helped him get to this point.
ADVERTISEMENT
Article continues below this ad
"This is special, man. Now that we got the win, and I can kind of process what just happened. These last few years, all the teammates that I've played with, coaching staff, our ownership, our fans, I've had some amazing experiences here. To know the points record, anytime you hear his name you always just assume that his record is unreachable." 
Curry still ready to take it to the NBA
Curry added that while he surpassed Wilt Chamberlain, he has played with the Warriors for much longer than Wilt. But he didn't let that fact diminish his pride in surpassing Chamberlain on the all-time scorers' list for the Warriors. Curry then issued a warning to the rest of the NBA, noting that he still has a lot left in the tank and is still hungry for more success going forward.
ADVERTISEMENT
Article continues below this ad
"I did play extra years here, I guess, but it still means something to be at the top of that list. I'm forever grateful to everyone that has supported me to let me do what I get to do on the court, my family. I don't plan on slowing down, but this is one to kind of take a second and appreciate."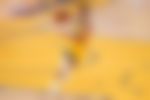 ADVERTISEMENT
Article continues below this ad
Can Stephen Curry break any more records in the NBA? Currently, he is still behind NBA legend Ray Allen for most three-pointers made. But given how young he is, he still has plenty of years and will be able to break that record going forward. However, he still has a way to go before he can break that record.