'Don't Really Match Up' – Former Knicks Coach Says Brooklyn Nets Will Have Tough Path to Reach NBA Finals
Published 05/30/2021, 10:30 AM EDT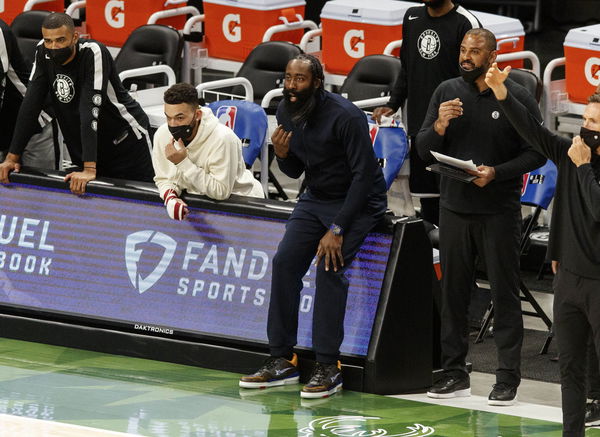 ---
---
The Brooklyn Nets are one of the favorites this season to reach the NBA Finals. The Nets had a strong team to start the season, led by the duo of Kevin Durant and Kyrie Irving. Durant looked great after almost 18 months out with an injury. But they got even stronger when the Nets completed a trade to bring in former MVP James Harden. However, one former Knicks coach believes they will not have an easy path to the Finals this season.
ADVERTISEMENT
Article continues below this ad
Brooklyn Nets may struggle in the East
Former New York Knicks coach Jeff Van Gundy spoke on the 'Dan Patrick Show'. He noted that the Brooklyn Nets do indeed have a difficult road ahead of them. Kevin Durant and company have to face the Milwaukee Bucks if they overcome the Boston Celtics. Then, if they can get past them, they will most likely face the Philadelphia 76ers. The 76ers have the size and defensive prowess that they don't have. Therefore, any of the top three teams could reach the NBA Finals.
ADVERTISEMENT
Article continues below this ad
Watch this story: LeBron James' Best Clutch Moments Of His Playoff Career
"They're going to have to play an outstanding Milwaukee team in the next round if they advance past the Celtics. And they've got to face a terrific Philadelphia team who is great defensively and a power post-up player that they don't really match up great with. So, there is a course and a path that they don't (win), certainly because I think the competition at the top half of the east, these top-three teams could all advance easily to the NBA Finals."
The Bucks and the 76ers could pose a challenge
ADVERTISEMENT
Article continues below this ad
The Nets should be concerned about facing the Milwaukee Bucks. The Bucks just completed an impressive sweep of last year's finalists the Miami Heat. The Bucks acquired Jrue Holiday and PJ Tucker during the season, which has improved them greatly. Furthermore, their lack of a strong big man could be a problem when facing off against Giannis Antetokounmpo and Joel Embiid in the East.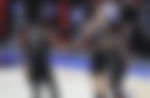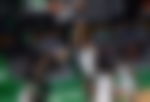 ADVERTISEMENT
Article continues below this ad
Can the Brooklyn Nets reach the NBA Finals? They have arguably the greatest trio in NBA history with KD, Harden, and Kyrie. However, their defensive woes are still there, while not as bad as when they first started playing together. The trio needs to perform at their best level in order to overcome these teams and their defensive prowess.