'Don't Sleep on Tim Duncan': Michael Jordan Saw Spurs Legend's Potential Before the NBA World
Published 09/20/2021, 3:30 PM EDT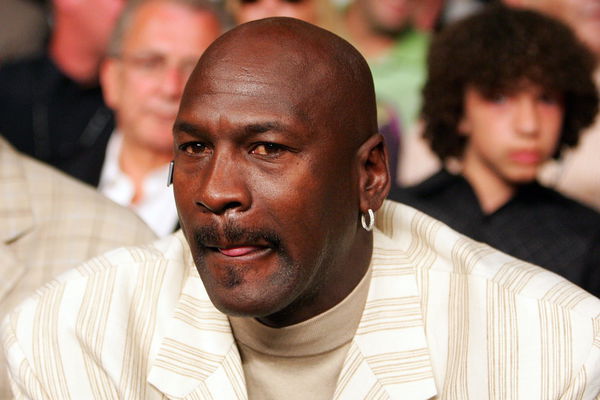 ---
---
Tim Duncan bagged five NBA titles in his 19-year long career with the San Antonio Spurs. He was one of those legends who stuck with one franchise no matter what but that wasn't the only reason he was respected. He was one of the greatest power forwards the league and fans had the privilege to witness. His consistency and 15-time All-Star selections speak a lot about him as a player. While he wasn't and still isn't given as much appreciation for his greatness, there was one man who recognized his talent from the get-go, and that was Michael Jordan.
ADVERTISEMENT
Article continues below this ad
Michael Jordan recognized greatness from afar
Michael Jordan can't be described as anything less than invincible. He was the greatest player and will be for decades to come because it will take a miracle for anybody to surpass his three-peats with the Chicago Bulls back in the 90s. But of course, his career also came to an inevitable end after creating history with his six NBA championships.
ADVERTISEMENT
Article continues below this ad
Just a year or two after his second retirement, MJ got the opportunity to attend a basketball camp. During that time, he was asked who he personally thinks is the most talented player in the NBA. "We got a lot of talented players," he first started off.
He first named Grant Hill, then Kobe Bryant, and even Shaquille O'Neal, but the next one was very unexpected. He said, "You can go with Duncan. Don't sleep on Tim Duncan. I would think he is probably the most fundamental all-around big man." 
WATCH THIS STORY: Top Five Reasons Why the 90s NBA Featuring Michael Jordan Easily Tops Current Day NBA
Why is the Spurs legend Tim Duncan so underappreciated?
ADVERTISEMENT
Article continues below this ad
Can you imagine that Jordan said this right after Tim had finished off with his rookie season in the NBA? Although Tim Duncan achieved plenty in his time with the league, he was underappreciated. This might have to do with his absence from the limelight.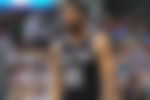 Watch This Story
Maintaining a public image that maintains your dominance off the court, as much as on, is very important. A biased fan following is very important and that only comes with appearances apart from just the hardwood floor. But Jordan definitely used the right term to define Duncan, who eventually got the nickname, 'The Big Fundamental'.
ADVERTISEMENT
Article continues below this ad