'Don't Touch My Fu–ing Drum Set': A Dialogue Shaquille O'Neal is Crazy About
Published 04/13/2021, 2:00 AM EDT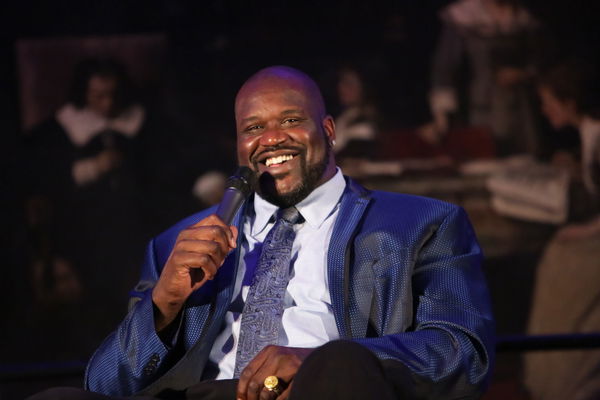 ---
---
Former NBA Champion with the Lakers and Miami Heat, Shaquille O'Neal is undoubtedly a pop culture phenomenon. He is talented enough to fit his 7'1" frame into any role that he seeks. A guy who can rip off the rim, analyze and pass acute judgment on young players, while also acting in movies, Shaq is a package.
ADVERTISEMENT
Article continues below this ad
Most fans look at Shaq and see in him either an intimidating personality or someone who always talks about his business. However, Big Show has a soft side to him which wants to help people stay happy. 
Shaquille O'Neal and his desire to make people smile
ADVERTISEMENT
Article continues below this ad
In a recent interview, the 49-YO retired NBA player revealed the one thing that he still intends to become. The Hall of Famer candidly expressed, "I wanna be the guy when you see my face, I wanna make you smile. Because when you smile, it releases endorphins in the face and hopefully that can jump-start you to being a little stress-free."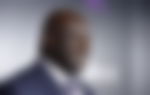 It is easy for the general population to believe that Shaquille O'Neal, with his $400 million net worth, must lead a stress-free life. However, money has little to do with achieving mental stability in tough times, and a much experienced Shaq knows this well. Hence, during troubling times, the Big Shamrock has his go-to activity that helps him destress.
The four-time champion added, "When I get stressed out, Step Brothers, that's the movie I'm watching. 'Don't touch my fu–ing drum set', I go to that part, right. It makes me laugh. Then I could calm down and be like okay, what's the problem? All right, and I can figure it out."
One might wonder, does Shaq see himself and Kobe Bryant in the crazy characters of Brennan and Dale? 
Read also – 'Never Knew That Kid Was Kobe': Shaquille O'Neal Reveals How He Made Little Kobe Bryant's Day
What does Shaq do to make his fans happy?
Along with watching movies, Shaq also appears in them from time to time. He has done several movies like Kazaam, Grown-Ups, Uncle Drew, and others to keep his fan fraternity entertained. 
ADVERTISEMENT
Article continues below this ad
He also doesn't shy away from helping the needy, even if that means him parking his car to provide some roadside assistance. Plus, he is the spokesperson for the Boys & Girls Club of America among other undertakings. He is one of the most interesting and vocal NBA players who is always on his toes to drop interesting videos for the fans to enjoy. No wonder he has close to 20 million fans divided between two Instagram accounts. 
ADVERTISEMENT
Article continues below this ad
Are you a Shaqtinafool fan? 
Trending Stories