"Don't Want This Clown": Lakers Fans Furious After Memed Head Coach Is Back on Team's Radar
Published 05/24/2022, 12:45 AM EDT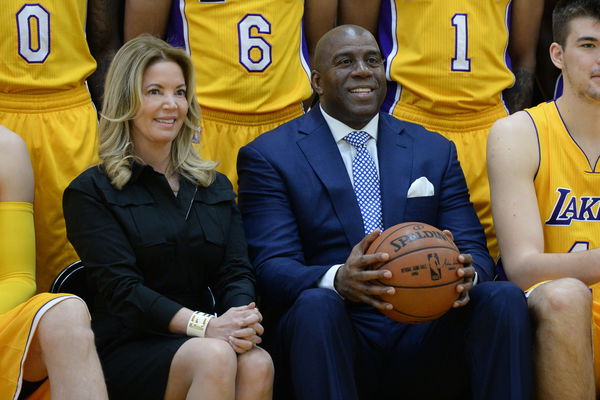 Times change but the the Lakers' hope of landing Doc Rivers as head coach never does. Today, yet again, Rivers' name is in circulation as a potential prospect to don the hat Frank Vogel left on table. Turns out the Jeanie Buss led franchise hasn't "abandoned hope" of signing him just yet.
There is just one problem with this wish: Philadelphia Sixers have already confirmed that Doc is staying with them for the upcoming season. Despite that, the Lakers Nation is pining for Rivers and the 60-YO is probably the committee's ideal candidate.
ADVERTISEMENT
Article continues below this ad
Lakers are still amidst their search for a  proper head coach. It's not been smooth sailing for them, but as of now they have shortlisted three candidates: Darvin Ham, Terry Stotts, and Kenny Atkinson.
Doc Rivers: Wild card entrant in the Lakers' head coaching race
Is Rivers the ideal candidate for LA? Well, he has experience in handling championship level teams. He won the NBA Finals in 2008 with the Boston Celtics and has coached teams such as the Los Angeles Clippers and of course, the 76ers. But, the fans are very skeptical of this choice. Rivers, since his initial success in 2008, hasn't been able to match that reputation.
Hence, fans of the franchise might not be very pleased if Rivers is actually appointed. Here are some of the instant fan reactions that came right after this news came out:
Doc Rivers has already been mocked like anything by fans due to his teams' tendency to splutter 3-1 leads during the playoffs. He had done it with his first team, the Orlando Magic in 2003 against the Detroit Pistons.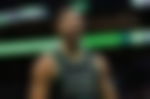 But more recently, he repeated that twice with the Los Angeles Clippers. In 2015, his side lost to the Houston Rockets and in 2020, he couldn't close it against the Denver Nuggets. This time around, fans thought he would "bottle" a lead against the Miami Heat but that didn't happen. They, instead, lost in six to the Miami Heat. Rivers' insistence on playing DeAndre Jordan did not help the team.
Darvin Ham: Favorite as of now? 
ADVERTISEMENT
Article continues below this ad
The other candidates include Milwaukee assistant coach Darvin Ham, former Portland Trail Blazers coach Terry Stotts, and GSW assistant coach Kenny Atkinson.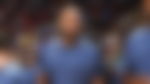 The fan favorite, as of now, is Darvin Ham. He has great experience as being part of Mike Budenholzer's staff. He won the championship with the Bucks last year and with the Hawks, he led them to a divison title and a no. 1 seed.
ADVERTISEMENT
Article continues below this ad
Watch this Story: 3 Times Stephen Curry Lost His Cool on the Court
Who is your ideal coaching candidate for the Lakers? Should Rivers be appointed? Give your opinion on this search below.