'Don't Want To Get Fined'- Giannis Antetokounmpo Holds Back When Asked About Jae Crowder
Published 02/11/2021, 2:30 PM EST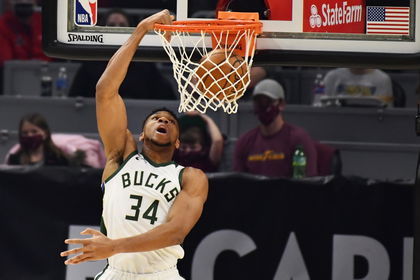 ---
---
Giannis Antetokounmpo was the center of another clutch time mishap that led the Milwaukee Bucks to lose their game against the Phoenix Suns. From the free throw he missed against Boston Celtics in the season opener to his last possessions with the ball against Phoenix, Giannis is evidently struggling at the end of games.
ADVERTISEMENT
Article continues below this ad
However, this time his struggles were caused by a devious defensive tactic. As Giannis was posting up Jae Crowder, Crowder 'pulled the chair' while Giannis was backing him down. Pulling the chair means taking a step back while someone is posting you up. This led to Giannis falling and causing a turnover. He addressed the move after the game.
ADVERTISEMENT
Article continues below this ad
"I just don't want to get fined. I just, I'm not. What do you want me to say? What Do you want me to say? I don't want to get fined.
"I cannot change what happened, but I just saw him running. Once that play happened and he got the ball, he looked at our bench and was like 'I got away with that'. At the end of the day, it was a play, and that's the part we got to execute better."
Giannis Antetokounmpo: Struggling to prove his worth?
ADVERTISEMENT
Article continues below this ad
Giannis Antetokounmpo has not exactly had the kind of season that will wow everyone away, like his regular-season campaigns for the last two years. The two-time MVP seems to have figured out that the best of his performances should be coming in the playoffs and not during the season.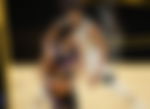 Until Giannis can find a reliable jump-shot, these issues will keep plaguing him. Teams have the blueprint on how to stop Giannis when it matters the most now. Even Devin Booker alluded to it after the game- Giannis cannot make a jump shot consistently.
ADVERTISEMENT
Article continues below this ad
Crowder pulling this trick on Giannis in a late-game situation proves that teams have started to figure out Giannis's play style completely. Even though he is dominating through the game, any team that can keep it close in the fourth quarter has a major shot at winning. Unless Giannis and the Bucks can address that, they will face struggles all season.