'Drain You Right Out The Gym': Former NBA All-Star on Facing Michael Jordan's Chicago Bulls
Published 01/18/2021, 8:59 AM EST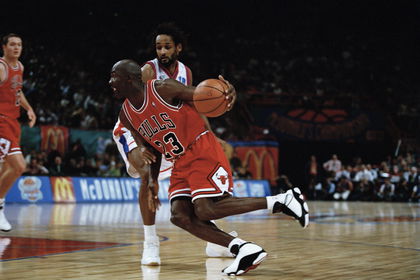 ---
---
After playing 18 seasons in the NBA with seven different teams, Terry Cummings had a roller coaster of a career. The bumpy road started with an impeccable rookie season, that would become his best ever, and ended with disappointment. However, this is a man who has had the honor of playing with the Michael Jordan-led Chicago Bulls.
ADVERTISEMENT
Article continues below this ad
A look back at his journey
The San Diego Clippers drafted the 6'9 power forward with the second overall pick during the 1982 NBA Draft. His best year was his rookie season in which he averaged 23.7 points, 10.6 rebounds, 2.5 assists, and 1.8 steals. He also got the Rookie of the Year title with this team and then sent off to the Milwaukee Bucks after two seasons.
ADVERTISEMENT
Article continues below this ad
His success continued there as well; getting into All-Star teams, he was one of the best on the court. He had a way of making shots in multiple ways and had unmatched rebound skills. After five years with them, he went on to play for another six with the San Antonio Spurs.
However, his numbers began to drop towards the end. And then after his knee injury, we never saw an All-Star Terry again. Although, the man got an opportunity to face the Bulls when they were at their peak. Let's find out how that was like.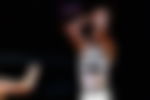 Going head to head with Michael Jordan
In an interview with Cummings, he was asked, "Was it special for you when you were playing against the Bulls? Or they were like just another team and you wanted to beat those guys? Or did you also feel a part of history happening?"
"I think it was more of the latter two," confessed Terry. "I believe you always had to come with your A-Game when you played them. But it was also historical in the sense that, I mean Michael was playing, Scottie Pippen was playing. They had a crew of cats that were coming in and out of the system."
He explained, "It was not like you could go in there and not be prepared. And you definitely didn't want to go in there and lay down because they drain you right out the gym. And I, fortunately, most of my career, had pretty good success against the Bulls. Michael by himself was enough of an influence for you to come and prepared to play above what you were used to."
ADVERTISEMENT
Article continues below this ad
Whether on the team or off it, Jordan had the ability to motivate players to be the best they can be. His fear of losing and insatiable drive towards success was infectious for his peers. Terry Cummings is a living example of that.
ADVERTISEMENT
Article continues below this ad