Drake Reveals How Kawhi Leonard Is Grateful for His Time With the Toronto Raptors
Published 10/12/2021, 12:02 AM EDT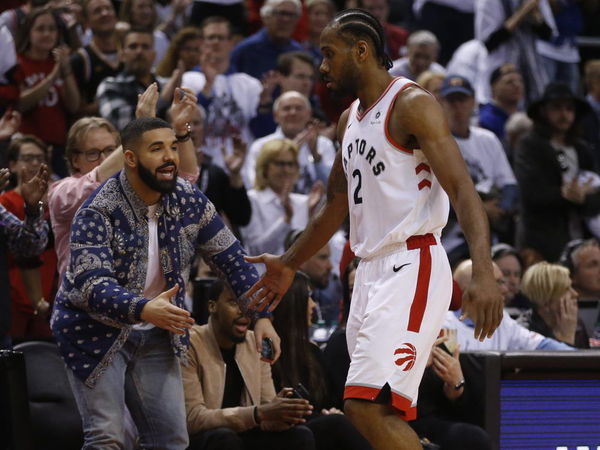 ---
---
While the biggest stars will go to battle this season, one won't be able to compete for his organization. That star is Kawhi Leonard as he could potentially miss the entire season following a partial ACL tear. He was the best player on the Clippers last season, but injury kept him out from their first-ever conference finals. However, he seems to have a success mantra in place.
ADVERTISEMENT
Article continues below this ad
While Kawhi is still young, he is one of the most accomplished stars in the NBA. Since his time with the Spurs, he has made a name for himself when he became one of the youngest Finals MVP beating LeBron James' Miami Heat in the finals. However, his most iconic run came with the Toronto Raptors. After forcing his way out of San Antonio, the 'Klaw' took over Canada as the new star.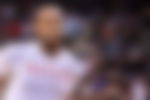 He made an instant impact as he won Toronto their first NBA championship. Recently, Drake revealed how grateful Kawhi really is to the city of Toronto and his time with the organization.
ADVERTISEMENT
Article continues below this ad
WATCH THIS STORY- Moments to Look Out For in The Leagues Short Film NBA Lane That Commemorates Their 75th Anniversary
Drake says Kawhi Leonard is grateful for his time with the Raptors
Leonard spent just a single season with the Toronto Raptors. However, that season saw him become one of the faces of the NBA as he took them past the Golden State Warriors. While there is still debate on who would win in better circumstances, it was a big achievement, regardless.
Since then, Kawhi left Toronto to join the Los Angeles Clippers with Paul George. However, he never forgets his time in Toronto and always has them in their mind. In the recent preseason matchup between the Raptors and Houston, Drake revealed how every time they meet, Kawhi says he misses the city and the fans.
ADVERTISEMENT
Article continues below this ad
Drake said: "I'll tell you one thing honestly about Kawhi that I can tell to people. Whenever I see him, he expresses like the utmost gratitude and just always says how much he misses the fans and the city. So that's my guy honestly. He's really grateful for his time here and definitely miss him for sure."
Watch This Story
With Drake, he has always come out to support his hometown. Likewise, his support during the finals was on a whole new level. He even made a great relationship with Kawhi Leonard. Recently, Leonard also made an appearance in Drake's music video. But it is great to see that Leonard hasn't let go of his time in Toronto because that added a lot of value to his resume.
ADVERTISEMENT
Article continues below this ad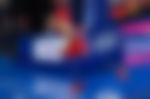 Do you think Kawhi Leonard will return by the playoffs this season? Let us know in the comments below.