Draymond Green Instigates Charles Barkley to Press the Guarantee Buzzer for an Anti-Mavericks Prediction
Published 06/01/2021, 8:30 AM EDT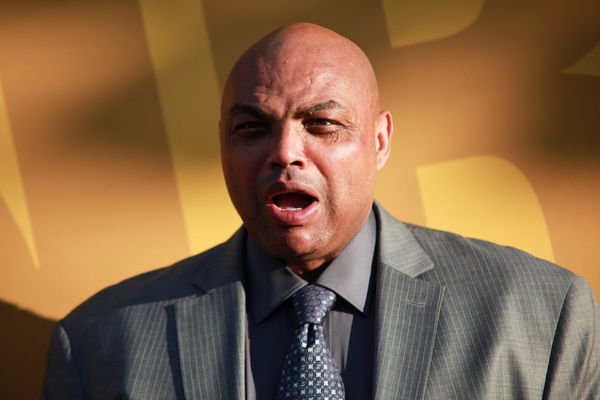 ---
---
Charles Barkley and his guarantees go hand-in-hand like peanut butter and jelly. While his guarantees have become a cult classic, the Dallas Mavericks fans won't be too pleased to see his recent press of the buzzer.
ADVERTISEMENT
Article continues below this ad
After Utah Jazz got the better of the Grizzlies last night to take a 3-1 lead, Barkley was not only waxing lyrical about the Jazz, but he was also talking about their potential semi-final opponents between the Clippers and the Mavericks.
"Listen, they haven't lost a game with their starting lineup. I mean, let's be realistic, Memphis only won the first game because there was no Donovan Mitchell. And they are going to beat these guys. The Clippers? That's going to be a great series when they play the Clippers," said Chuck.
ADVERTISEMENT
Article continues below this ad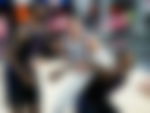 When pressed by the Inside the NBA crewmates to explain what he meant, Barkley said, "It's going to be the Clippers. That series is over!"
Draymond Green was a guest of the show last night in place of Shaquille O'Neal. The two were famously at loggerheads these past few years. But Green put that aside and asked his former enemy, "I'd love to see you press the button." Seeing as it was Draymond's first time watching him with the Guarantee buzzer, Barkley duly obliged and said, "The Mavericks are done."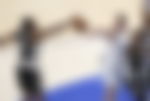 What did Charles Barkley say about Dallas Mavericks' chances after the Game 4 loss?
Last night wasn't the first time that Barkley made this prediction. After watching the Mavs get destroyed by the Clippers at their home on Sunday, he saw it coming and said, "The Mavs are in trouble. The Mavs are not going to win another game. They're going to lose four straight."
ADVERTISEMENT
Article continues below this ad
On why he believes that the Mavs won't win another game, Barkley said, "The Clippers are front-runners. Game 3 was a must-win, and what did I say tonight? This is a must-win because I have been in this situation where you won the first two games on the road. Dallas is in trouble right now."
Watch Story: Off-season trades involving Westbrook and Chris Paul that proved to be a blessing in disguise
Barkley is, of course, good friends with Mavs owner, Mark Cuban. Maybe Mark will take it personally like Michael Jordan and never call Chuck again? Or maybe the Mavs will win the next game and prove him wrong?
ADVERTISEMENT
Article continues below this ad