Draymond Green Issues Warning to Steve Kerr About Picking LeBron James and Lakers Over Warriors to "Witness History"
Published 03/24/2022, 8:10 AM EDT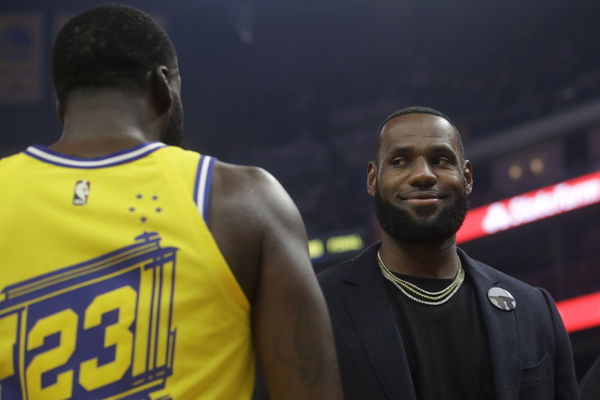 Los Angeles Lakers superstar LeBron James recently made history as he passed Karl Malone to move up to second in the all-time scoring list. And he will pass Kareem Abdul Jabbar in the next season, barring any injuries. And with LeBron creating history, he found himself an unlikely admirer from a long-time rival.
Draymond Green has battled LeBron in the finals on several occasions, and they had some intense matchups. Even though they have had their fair share of animosity in the past, they are really close friends now. And with LeBron passing Malone on the list, Green had to give LeBron his props.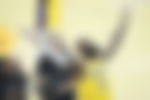 Draymond Green says he will skip a game to watch LeBron James break the all-time scoring record
ADVERTISEMENT
Article continues below this ad
Green was on his podcast, and he talked about LeBron passing Malone. He said, " What he's been to accomplish man, I mean, I take my hat off to that brother… My brother, I take my hat off to you man, I mean, it still baffles me that, as much love, as you get, you still don't get the love you deserve."
Green thanked LeBron for his contributions to the game of basketball, the African-American community, and for basketball players. He said LeBron took the hits in the past for helping players and player mobility. Green also said LeBron came in as the most hyped basketball player of all time, and he came into the league and somehow exceeded expectations.
ADVERTISEMENT
Article continues below this ad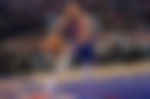 He also said there has been no one like LeBron in the past and he's not sure if there is gonna be someone like him in the future.
He also had a warning to his head coach, Steve Kerr. Green says, "Congrats to LeBron, second all-time… 50 or 70 more games, hell be first all time. I can't wait to see that… Steve Kerr, I'm throwing this out right now, LeBron James is passing the all-time scoring record and we have a game, I'm going to LeBron's game and witness history, So that's what we doing coach Kerr."
ADVERTISEMENT
Article continues below this ad
WATCH THIS STORY: Must watch basketball documentaries
Green, committing to be there for LeBron when he passes Kareem, shows how far they have come as friends. It also shows how great LeBron is. So great that his rival has become his admirer now, and he has said that he will be there for him when he makes history. The basketball world will miss LeBron James when he's gone.
Edited By: Arunaditya Aima