Draymond Green, LeBron James, and Others React to Kevin Durant and Brooklyn Nets Hunting the Bucks
Published 06/07/2021, 10:22 PM EDT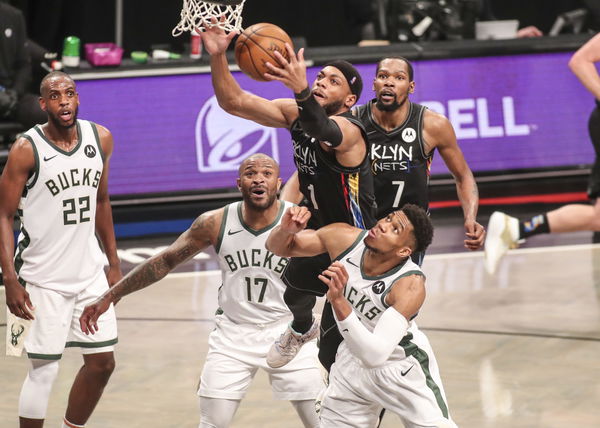 ---
---
The EC semifinal between Brooklyn Nets and Milwaukee Bucks is making the Nets look more dangerous than ever. The NY-based team is in the driver's seat and Game 2 made that clear. 
ADVERTISEMENT
Article continues below this ad
On the other hand, the Bucks are facing immense difficulties in pulling the breaks on the Nets' scoring. Apart from Giannis Antetokounmpo's Q1 denial on a Kyrie Irving layup, there was not even one extra block the Bucks could manage until Q3. 
NBA reacted as the Brooklyn Nets hunted the Bucks
ADVERTISEMENT
Article continues below this ad
If a 6-footer Mike James can beat Jrue Holiday with his ball-handling and complement it with a jumper over 6′ 10″ Brook Lopez, then the Nets' depth is 'black hole' deep. Soon after, another bench player, Nicolas Claxton, completed a dunk over Giannis Antetokounmpo. This was how the Brooklyn bench combined for an impressive 38 points to hunt down the Bucks.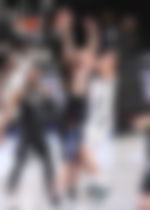 Also, Kevin Durant had 32 points by the end of Q3 when the Nets were leading the Bucks by 30 points. By that time, the Nets' starters had combined for 77 points against the Bucks' 65 total points. The impact of this deficit was so huge that the Bucks surrendered to it then and there. The only Antetokounmpo that showed up in Q4 was Thanasis A. As a result, the Nets took that quarter quite easily, beating the Bucks by a ravishing 39 points.
This was how the NBA players reacted to this one-sided game: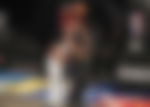 ADVERTISEMENT
Article continues below this ad
Kevin Durant, Kyrie Irving, and the rise of NBA's most lethal duo
This was a statement game for the Nets, and especially for KD, to show that they are not winning just because they're a super team. Even with Spencer Dinwiddie sitting out for the entire season and James Harden missing the first two games against the Bucks, the Nets didn't seem to miss anyone. 
Kyrie Irving very much made up for any absence as he scored 22 points, 5 boards, 6 assists, and 1 steal to continually help KD. The Nets scored 21 threes with 50% accuracy and further extended their shooting prowess that begun with Game 1. Also, even though Giannis led his side in points, rebs, and assists, his 18-point double-double was half of what is expected of him against a championship-contending side.
ADVERTISEMENT
Article continues below this ad
What do you think, can the Bucks make a comeback from here?
Watch this story – Best NBA Rivalries of All Time