Draymond Green Lost Almost $1 Million From His 7 Figure Net Worth Because of 1 Big Reason Given by Shaquille O'Neal
Published 05/12/2022, 7:30 PM EDT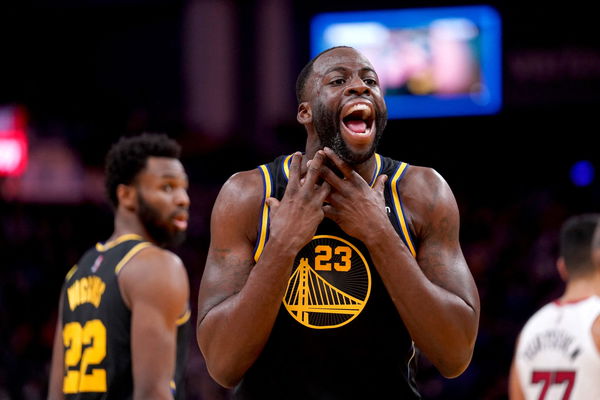 Draymond Green was ejected in game 1 against the Memphis Grizzlies after his foul on forward Brandon Clarke. In game 2, Green was elbowed hard in the head by Xavier Tillman. While he was on his way to the dressing room, he was seen flipping off the Grizzlies fans. And the NBA fined Draymond $25000 for his actions. 
But as fans know very well, this wasn't the first time Green has been fined, the list is long. In fact, it is reported that he has lost almost a massive $1 million on fines so far in his career.
ADVERTISEMENT
Article continues below this ad
Draymond Green's defensive efforts
Draymond Green has been one of the best defensive players in the league for some years. He won the Defensive Player of the Year award in 2017. And was one of the reasons for the Warriors' NBA title that year. While he might not offer a lot in scoring, he compensates with his hustle plays on both offense and defense.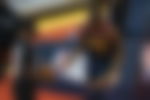 But Green's hustle comes at a cost. Like all great defenders and hustle players, Draymond commits hard fouls now and then. In an attempt to stop the opposing team's scoring momentum or just to avoid an easy basket, he fouls hard.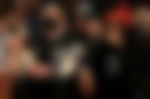 While a lot of NBA fans enjoy these kinds of plays which were common in the previous eras, it looks like the NBA wants to eradicate hard fouls. And they do it by making and following strict protocols and penalizing the wrongdoers.
Draymond Green has been on the receiving end of many such fines due to the fouls he commits. But a whole host of fans and even some players believe that the league is going "soft" because of this.
Most fans also believe that hard fouls are part of the increased intensity during the playoffs with so much at stake.
Shaquille O'Neal has Draymond's back
ADVERTISEMENT
Article continues below this ad
Recently Shaquille O'Neal has shown his support for Draymond via his podcast and stated that the NBA has gone soft. He said, "It wasn't a flagrant 2. He didn't pull him to the ground. — If you look at how the guy jumped, Draymond hit him. So he was already in the air. He wasn't trying to land properly anyway, he was gonna fall anyway."
WATCH THIS STORY – NBA Stars Who are Richer than Tom Brady
"His left foot was already under his right foot, he was gonna fall anyway. — Draymond had only moved a couple inches and then the guy fell and then he tried to hold him up. — Listen I am the master of getting thrown out, that was not a throwing down. Not at all. —This league's getting soft."
ADVERTISEMENT
Article continues below this ad But it seems like the NBA isn't ready to heed the fans. The fans understand that the NBA has been taking these steps to avoid injuries to players from hard fouls. But feel that the number of technical fouls and ejections being called by refs takes away the competitive side of the game.