Draymond Green Reveals What Golden State Warriors Are Missing Without Klay Thompson
Published 03/13/2021, 7:46 AM EST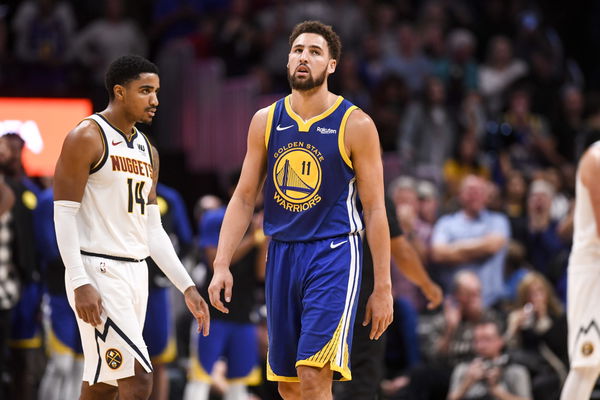 ---
---
Klay Thompson has been one of the most integral players for the Golden State Warriors for most of the last decade. He is one of the best three point shooters NBA has ever seen.
ADVERTISEMENT
Article continues below this ad
But luck hasn't been on the side of the 30-year-old. Thompson first ruptured his ACL back in the 2019 finals against the Raptors. He was set to make a comeback this season. But with another stroke of bad luck, Thompson tore his Achilles before the start of the season.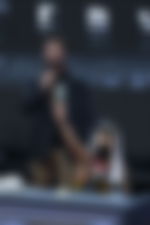 The 30-year-old might not be on the court, but is certainly in high spirits as he is recovering from the injury. The team did make some moves in the off-season by bringing in Kelly Oubre Jr. but he hasn't been able to replicate Klay's output on the floor.
ADVERTISEMENT
Article continues below this ad
With a new-look roster, the Warriors are still trying to figure out the best system. They are in the playoff hunt with a record of 19 wins and 19 losses and are the ninth seed in the Western Conference.
Draymond Green explains Klay Thompson's importance in Warriors' locker room
Warriors' forward Draymond Green recently spoke in the Sirius XM Radio. There, the 31-year-old spoke on how important Klay Thompson is to the Dubs' locker room.
"I mean, you know, for us, it's always great having Klay around, because he just he kind of brings a different energy. I think you will probably know, well, just being around, he brings a different energy to everyone, then everyone else, you know, and, you know, having him back around,
"He's excited to be back around the team, you can do, you know, Klay, you know, Klay without basketball, it doesn't work, you know, basketball, he needs basketball, he live, eat, sleep, breathe basketball, you know, so, you just know, that doesn't work, but it hasn't come back around a team."
ADVERTISEMENT
Article continues below this ad
He added how the new-look roster is excited to be around Steph and Klay. "When you started talking Klay and Steph, these younger guys, like, they are thrilled to be around them. You know, it's, it's like, star-struck that they're even around those two guys.
"So having his presence around a team and you know, given our younger guys, you know, the tips and clues and things that he can give them to help improve their game has been amazing."
The Warriors might not be contenders this season, but it will be interesting to see how Klay's return to the roster affects their chances. If the 5-time All-Star can replicate his previous form, then the Warriors might be a contender for the Western Conference.
ADVERTISEMENT
Article continues below this ad
Can the Warriors win another NBA championship with Klay Thompson?