Draymond Green Supports Major Joe Rogan Demand on Cancel Culture Ahead of Warriors-Grizzlies Clash
Published 05/07/2022, 7:30 PM EDT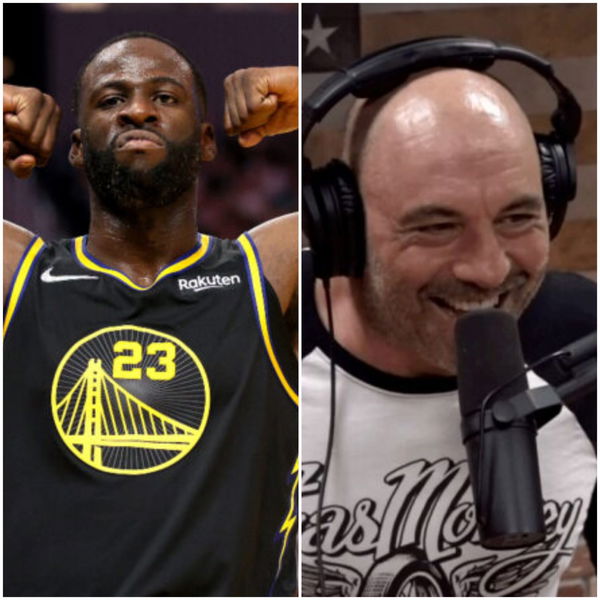 The Warriors versus Grizzlies series has started to heat up. The first two games were an absolute thriller and also had a couple of players ejected. Though the drama does not just happen on the court, but on Twitter as well. Both teams' players went back and forth during the game and expressed their thoughts after.
Draymond Green seems to be the new victim of the cancel culture. Green had been sharing his thoughts on Twitter lately. His reactions are not taken as a positive by a lot of fans.
ADVERTISEMENT
Article continues below this ad
Draymond Green sends a message to people who are trying to cancel him
Green was ejected in game 1 after a flagrant 2 foul was called on him. The league and all the critics did not pay as much attention as it was a clear flagrant for them. Though Green had his take on the foul call, which was the opposite, of course.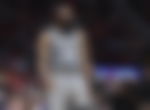 This did not sit well with the fans, which led to the cancel culture drama on Twitter. Draymond couldn't find logic in 'cancel culture' and spoke out to silence the unnecessary drama.
You can't cancel someone for saying something you don't/didn't like. I don't believe in that. I believe in standing on your word. Don't sidestep it. Tell us how you really feel! And STAND ON IT!

— Draymond Green (@Money23Green) May 6, 2022
It is similar to when Joe Rogan was being canceled on Twitter for a controversy. Green knew this was just something people would do when they didn't agree with a certain person's opinion. The series will continue in San Francisco on Saturday.
The warriors versus Memphis series is reminding fans of the 90s
In-game 2, Dillon Brooks was ejected after a flagrant 2 foul on Gary Payton, which resulted in an injury. Payton had injured his left elbow and will miss at least 3 weeks. Not only that but Brooks is also suspended for the upcoming game 3. Whereas Green got hurt in the eye in game 2.
ADVERTISEMENT
Article continues below this ad
WATCH THIS STORY: How Much of Liverpool Does LeBron James Own?
The physicality and hustle by both the teams are unreal in this series, which pretty much might remind fans of the rough game of the 90s.
ADVERTISEMENT
Article continues below this ad
Game 3 is underway and both the teams are missing their key players. Memphis' secondary scorer Brooks and Warriors' best on-ball defender, Gary Payton, both are out for game 3. It will be interesting to see how the Grizzlies will manage to win on road.