'Dream Scenario': Charles Barkley Urges James Harden to Join Kevin Durant and Kyrie Irving at the Nets
Published 12/17/2020, 11:21 PM EST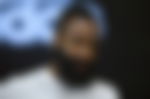 ---
---
The Houston Rockets and James Harden fiasco has given us much more drama than we expected this season. A small trade request spiraled out of control very quickly, and even though the two are currently trying to come to a consensus, who knows what's next for them? And if Harden is so fixated on leaving the Rockets, what could be the possible landing spot for him?
ADVERTISEMENT
Article continues below this ad
So what exactly has gone down between the two? After a premature exit from the playoffs once again, the Rockets decided they needed to make bigger changes. They fired head coach Mike D'Antoni and their general manager, Daryl Morey, also resigned. However, this move put their superstars' in jeopardy.
As soon as the offseason began, Harden and Russell Westbrook no longer wanted to play for Houston and wanted to be traded off. While Westbrook's demands were met, Harden was still asking to be moved to a team like the Brooklyn Nets. He wants to play alongside former teammate, Kevin Durant, along with Kyrie Irving.
ADVERTISEMENT
Article continues below this ad
But the Rockets don't want to trade one of the best players in the league for anything less in value. But this did not go down well with Harden, and he refused to show up for training camp. Although he is back on the court with his team now, he is still stuck on wanting to be moved.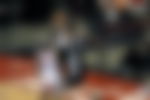 James Harden and the Brooklyn Nets; a recipe for disaster?
In an interview, Charles Barkley talked about Harden's irrational behavior. However, Barkley also agreed that he should go to the Nets, but he had his own set of reasons for thinking this.
ADVERTISEMENT
Article continues below this ad
"I want to see James, KD, and Kyrie together with that New York media. That's just my dream scenario," asserted Charles. "I want that more than anything in the world… I think they are all three good guys, but I think they all three have got some issues. And I cannot wait to see those three guys play together."
Barkley explained that watching them will be fascinating because all three are very ball-dominant. "I just don't think it will work, but I want to see it because I want to see it implode," said Barkley.
ADVERTISEMENT
Article continues below this ad
It's unlikely that Harden will so easily be sent to the Nets unless the Rockets get a good deal for him. If it happens, either Barkley's prediction will be on point, or they could form the most fierce Big Three in the league.