Dua Lipa, Who Once Tipped Off Giannis Antetokounmpo's Title Winning NBA Season, Played Basketball for One Peculiar Reason
Published 05/20/2022, 9:06 PM EDT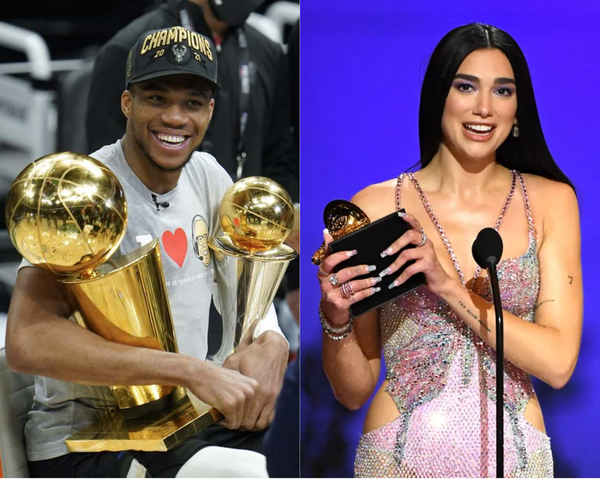 Giannis Antetokounmpo has become one of the NBA greats. The Milwaukee Bucks drafted him as their 15th overall pick in the 2013 NBA draft. His first two seasons, he was still finding his feet in the league and discovering himself. But then, ever since the 3rd season in the NBA, he has been absolutely sensational. He won his first and only NBA championship yet in 2021.
Talking about sensations, Dua Lipa is one in the music industry. She has been ever since she stepped on the scene. Interestingly, when her song with DaBaby – Levitating released, it was somehow perfect for a tip off video for the NBA season. The 2020-21 season was introduced by the video promo featuring the song Levitating. She also revealed how she used to play basketball when she was young.
ADVERTISEMENT
Article continues below this ad
She talked about the things she liked and the things which defined her to some extent. She talked about why she started playing basketball.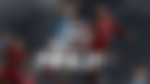 Dua Lipa said, "I used to play basketball only because I was really short. And I thought it would help me grow. But it didn't. The second I quit, I did grow." Dua Lipa is 5'8" in height and for her profession and the fact that she played basketball to increase her height, she certainly stands tall.
Giannis Antetokounmpo and Bucks winning the 2020-21 NBA championships
ADVERTISEMENT
Article continues below this ad
Giannis was tremendous in the 2020-21 season. After winning back-to-back MVP awards in the last two seasons, he had his eyes set on an NBA title. And you better believe it: not only did he win the NBA finals, but he also won the finals MVP in 2021.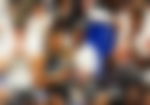 Giannis averaged 28.1 points, 5.8 assists, and 11.6 rebounds per game in the regular season. In the playoffs, he was even more devastating. Giannis averaged 30.2 points, 5.1 assists, and 12.8 rebounds per game in the playoffs of the 2020-21 season. He led the league in rebounds per game during the postseason. He was absolutely unstoppable.a
ADVERTISEMENT
Article continues below this ad
WATCH THIS STORY: Times when Giannis reminded everyone why he is the Greek Freak.
Giannis also led the most points (634) and total rebounds (269). He absolutely went off in the finals averaging 35.2 points, 5.2 assists, and 13.2 rebounds in 6 games as the Bucks won the championship and Giannis Antetokounmpo won the NBA finals MVP.