"Dude Was Irate": When Michael Jordan Faced a Near-Death Experience
Published 10/03/2021, 2:00 PM EDT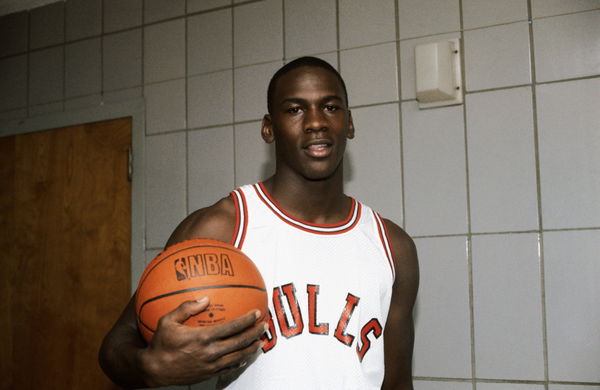 ---
---
Can anyone fathom what the league would have been like if Michael Jordan had never been a part of it? What if there were no six NBA championships with the Chicago Bulls? Well, this could have just as easily been a reality. During his time at the University of North Carolina, MJ was inches away from death. And what anyone wouldn't believe is that the entire event occurred because an enthusiastic 19-year-old Jordan voluntarily participated in a stunt where he was the subject. But thankfully, it wasn't as bad as it could have been.
ADVERTISEMENT
Article continues below this ad
When Michael Jordan was inducted into the Naismith Memorial Basketball hall of fame, ESPN's way of paying homage to the greatest of all time was by rolling out a "bookazine". This was a 93-page magazine full of unheard stories and unseen pictures of him. While as a whole, it was a big hit, there was one particular story that made headlines instantly.
Michael Jordan: The stuntman
ADVERTISEMENT
Article continues below this ad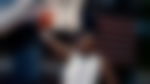 Back in 1982, when Jordan was just a freshman at UNC, nobody knew he was going to attain global mega-star status in the coming years. However, he was known for dropping the buzzer-beater that won the NCAA championship. But as per ESPN, "Dallas evangelist Bill Glass was planning a Carolina stop for his prison ministry tour", and they requested for a UNC athlete to come along as well.
Who knew it would actually be Michael Jordan. During that eventful trip, the audience met with a martial arts expert, Mike Crain. Crain was supposed to pull off an act in which a Watermelon would be on a volunteer's stomach, which would be chopped in half with a samurai sword, without a scratch on the volunteer. And somehow Jordan got roped into it.
With MJ lying down on a weight bench, and a watermelon on his stomach, everyone watching held their breath. The act was supposed to be done blindfolded. Crain proved he wasn't well prepared because the act didn't go the way it was supposed to. Instead, Crain left Jordan with a gash and a trip to the emergency room that ended with him getting three stitches.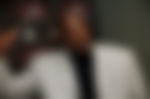 How did MJ react?
ADVERTISEMENT
Article continues below this ad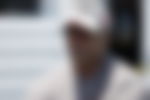 It was because of the crowd's reaction that Crain was able to figure out that something definitely had gone wrong. So, when he opened his blindfold, there was a tear in Jordan's jersey.
Watch This Story
Seeing that tear, ESPN described him as "Irate". The first words that came out of his mouth were, "Look whatcha did." And MJ being MJ, did not see if he had been injured until he sat in the car. Surprisingly, he did not hold a grudge for the injury but was annoyed because his jersey had been torn.
ADVERTISEMENT
Article continues below this ad
After this incident, Crain was cut out from the evangelist rotation, and rightly so. Well, the man who has done the trick an estimated 1,750 times but cut 16 people trying to put on a show, shouldn't be allowed to hold that samurai sword. Let's just thank MJ's luck that he was able to give us the beautiful legacy that he did.
WATCH THIS STORY: Michael Jordan's Number 45, Kyrie Irving's Number 2, and Other Iconic Moments When Teams Should Have Retired Jerseys