'Dude's a Ghost'- Zach LaVine Rubbishes Talk Of Him Matching Michael Jordan in Chicago
Published 04/10/2021, 10:35 AM EDT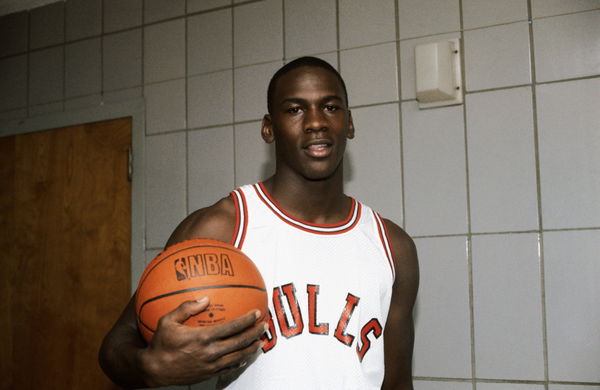 ---
---
Zach LaVine is the next great guard that leads Chicago back to relevance. After Michael Jordan retired in 1999, the Bulls took a long time before rising to contenders again. That happened with Derrick Rose and his monumental rise. After Rose's injury issues started to pile up, Chicago relied on shooting guard Jimmy Butler to lead them.
ADVERTISEMENT
Article continues below this ad
However, Butler was traded to Minnesota and now we have Zach LaVine. While his first few seasons with Chicago have been rocky, they stand a real chance at making the playoffs this year. But losses on nights where all their rival teams win games is not ideal. Despite Chicago losing to the Atlanta Hawks, fans had something to cheer about with Zach LaVine's historic night.
ADVERTISEMENT
Article continues below this ad
LaVine dropped 50 points, with 39 coming in the first half in the loss to Atlanta. After the game, he was told by a reporter that he is 38 50-point games behind matching the franchise record set by Michael Jordan. LaVine just had to laugh at the comparison and say something about Jordan that LeBron James had said years earlier himself.
"That dude's a ghost. He's a myth."
Zach LaVine: Where is he headed?
Zach LaVine is trying to lead the Bulls to the playoffs, but the team is still struggling for consistency. Nikola Vucevic was traded here on the deadline to help solidify this team's push for the playoffs. However, it seems that LaVine and Vucevic are taking turns.
ADVERTISEMENT
Article continues below this ad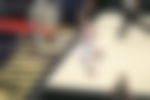 With LaVine suffering from a nagging ankle injury, Vucevic took over the last few games and led them to wins. However, today the entire Bulls supporting cast led their two stars down, who scored over 70% of the points for the Bulls. Zach himself contributed almost 50%. Despite this, they are still in the race for a play-in spot.
ADVERTISEMENT
Article continues below this ad
The Toronto Raptors are a few games behind Chicago in the tenth spot. However, the bigger worry for Chicago would be to try and climb up into the top eight to get the easier road to the playoffs. But it seems they are in the race to make sure that the play-in works out. With LaVine and Vucevic, it may be hard to overcome for others.