Duncan Robinson Lists Stephen Curry, Luka Doncic, and Trae Young as the Most Carefree Players in the NBA
Published 09/24/2021, 11:48 AM EDT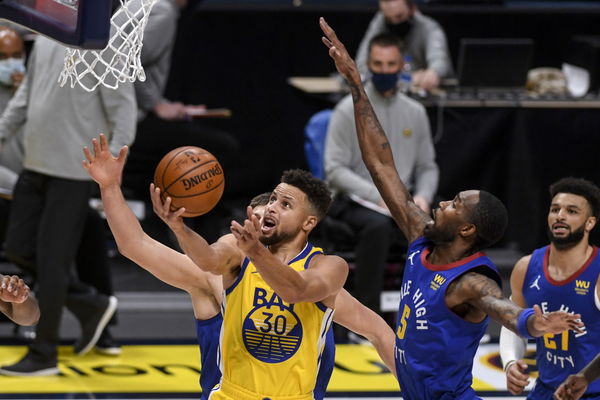 ---
---
There are some players who enter the league with unmatched confidence, some develop it over time, and some never do. Stephen Curry falls in the first category. The Golden State Warriors superstar is one of those players you watch and realize that the game of basketball comes naturally to them. The way eating, sleeping, socializing, and drinking comes naturally to everyone else, basketball is in their genes. In fact, Steph isn't the only one. Even Trae Young and Luka Doncic share this gene and play carefree, something Duncan Robinson has noticed.
ADVERTISEMENT
Article continues below this ad
Stephen Curry and his carefree attitude contribute to his greatness
ADVERTISEMENT
Article continues below this ad
On 'The Long Shot', renowned comedian Hasan Minhaj and co-host Davis Reid sat down with Duncan Robinson to discuss how carefree people are the best ones. In this discussion, when Duncan was asked to give his opinion, he first named Stephen Curry.
He explained, "When he [Steph Curry] is on the court, he plays so free. When I watch his highlights, when I watch him play, or in a game… There is never any mental restriction over what he can do on the court."
Robinson couldn't help but dive into his college days, where he was just a bench player. And even when he got into the NBA, he confessed that he really struggled to shoot because of how much he cared. It was this blockage that prevented him from shooting well and all the pressure had gotten to his head.
WATCH THIS STORY: Luka Doncic, Giannis Antetokounmpo & Other European Players Who Came Into The League and Rose to Stardom
Luka Doncic and Trae Young are no less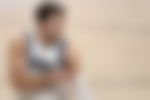 Steph wasn't the only name that popped into Duncan Robinson's head. Even Hasan Minhaj said, "When I watch Luka, I feel like he's pure jazz." Duncan couldn't agree more. "At his age, to be so young, and to not give a f***.."
ADVERTISEMENT
Article continues below this ad
He further continued, "You see it with Trae Young in the playoffs. Throws it off the backboard to John Collins. When I see that, it's like untapping an entirely different level of being out there and just not caring."
There isn't anybody who would disagree with this. Steph, Luka Doncic, and Trae Young's impact on their franchises are a testament to how good they are at the game. And as Hasan said, the key is to be carefree and they have definitely mastered it. Who else springs to your mind?
Watch This Story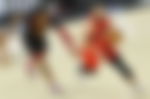 ADVERTISEMENT
Article continues below this ad