Dwayne Johnson Once Went Against Donald Trump to Defend "Good Buddy" Stephen Curry
Published 05/15/2022, 1:30 PM EDT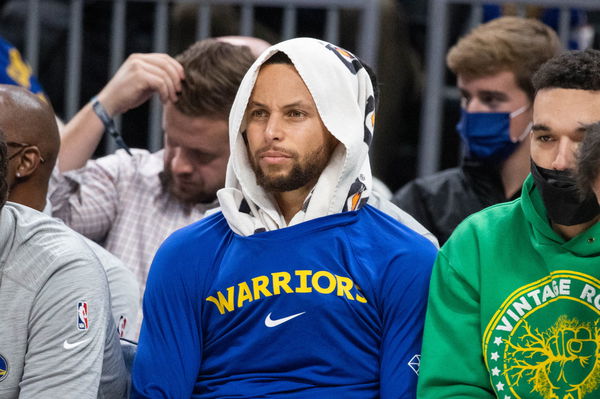 To add the first or another championship banner in the arena is what every organization in the league works for. In American sports, the banner on the home turf reminds the fans of the great achievements the team has accomplished. Not only do the teams get to hang memorable banners, but are also honored by the President in the White House.
That is, till 2016. After the Cavs' first championship in 2016, LeBron and his team were honored by President Barack Obama in the White House. Though in 2017 Stephen Curry declined the invitation to the White House after winning the championship. At the time athletes were quite active in politics and Dwayne 'The Rock' Johnson was there to support them.
ADVERTISEMENT
Article continues below this ad
Stephen Curry declines the White House invitation
The Rock is pretty close with big-time athletes. Having a diverse career in the sports and entertainment industry, Dwayne Johnson understands athletes' concerns on current politics. In 2017, the Warriors had won their 2nd championship in the past 3 years. This team was stacked with another MVP, Kevin Durant was crowned the Finals MVP.
The Warriors were then invited to the White House as every other team had been before them. However, Stephen Curry voted against the invitation. Donald Trump was elected as the new President of the US earlier that year.
Being concerned by the political state of the country at that time, Curry decided not to go to the White House. There was a mixed reaction from the fans, but Dwayne Johnson supported him.
Curry is Dwayne Johnson's good buddy
In an interview, The Rock supported Stephen Curry's decision. Not only that but he also felt that it was a great opportunity for the President to settle things with athletes.
ADVERTISEMENT
Article continues below this ad
Johnson said, "Steph is a very good buddy of mine, I know him and his family. And at the time when he declined the offer, I felt like it was our president's perfect opportunity to say, 'Now you must come to the White House and sit down with me, and I must hear you and understand you'."
ADVERTISEMENT
Article continues below this ad
Steph even appeared on Johnson's TV series, Ballers. Both seem to be good friends and Rock's support for him a few years ago tells the same.
WATCH THIS STORY: Stephen Curry Bashed His Own Fans to Defend Jada Smith Interview Bombshell by Wife Ayesha Curry