Dwayne "The Rock" Johnson Can Replace LeBron James in Space Jam 3
Published 07/18/2021, 12:39 PM EDT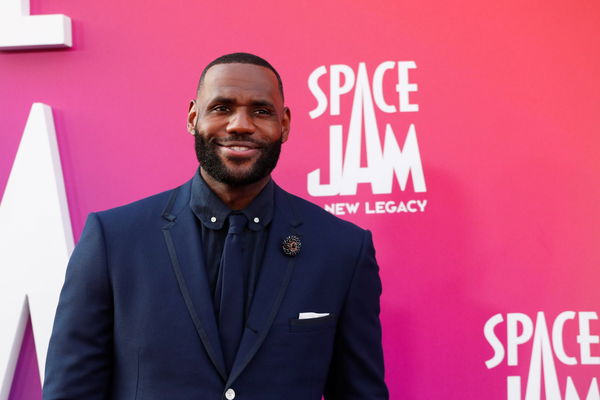 ---
---
Space Jam: A New Legacy starring Lakers superstar LeBron James, has finally dropped. The sequel to Michael Jordan's original in the Toon World over 25 years ago, has taken the theaters by storm! The movie, rather than being yet another point of comparison in the GOAT debate is a recognition of their greatness.
ADVERTISEMENT
Article continues below this ad
Both movies cast the two basketball greats in a lead role, as they in tandem with Bugs Bunny and Co. attempt to save the Tunes-Squad. In fact, the latest chapter of Space Jam notched up record numbers, much like LeBron himself. The movie in its opening stretch since the launch topped Hollywood releases, with over 32-million $ in ticket sales.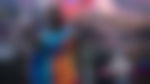 ADVERTISEMENT
Article continues below this ad
Even with the pointed criticism that the movie has received, especially from those who consider MJ the GOAT over LeBron, the movie received an A-minus from CinemaScore, as it beat out Marvel's Black Widow among others in a race to the top.
This chapter in the Space Jam story saw LeBron James, put together a 'Dream Team' of sorts, as he brought the band back together. The sequel comes 25 years after the Tunes-Squad, being held to ransom by the Monstars sought help from Michael Jordan.
And even though families and younger generations love the storyline, the coming chapters in this franchise face the threat of becoming repetitive.
Is Dwayne Johnson a worthy successor to LeBron James?
Movie director Malcolm Lee, in an interview with Entertainment Tonight, spoke about the possibility of moving away from the conventional theme of using basketball superstars as lead actors in its story. And who else would be more fitting, than WWE/Hollywood superstar Dwayne Johnson to take over from the King!
#Espectáculos: El actor y ex luchador, Dwayne "La Roca" Johnson, podría seguir los pasos de Michael Jordan y LeBron James en la saga animada de Warner a pesar de no ser jugador de baloncesto.https://t.co/2f1YNGe9lv

— Periódico Zócalo (@PeriodicoZocalo) July 18, 2021
Lee commented on the move by saying – "The prospect of creating a third installment would be even more exciting for him to have the action film idol?" He further added that "it would contribute significantly to revitalizing the "spirit" of the franchise while printing much-needed changes to prevent it from becoming repetitive."
Lee was further quoted saying – "I think the bar is very high in terms of iconic and global superstars. First with Michael Jordan and now with LeBron James, two figures that transcend the world of sports. Who would then be the ideal person to enter this universe now? I think Dwayne Johnson would bring a very distinctive approach."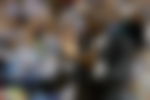 Lastly, he spoke about how a lead character starring Johnson would shape up in the Tunes-verse. He said – "I'm not sure what qualities should be highlighted about him, maybe we can take advantage of his past in wrestling. That could be interesting, but you would have to find a script that is good enough, That is not repetitive, but that captures the spirit of the story."
ADVERTISEMENT
Article continues below this ad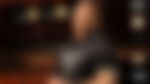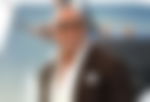 Will a Dwayne Johnson takeover in the Warner Brothers Studios version of Tunes universe see the coming chapters of the franchise break new records in the box office?
NBA fans would certainly hope so!
ADVERTISEMENT
Article continues below this ad
Watch this story – Olympics Legends Serena Williams, LeBron James, Lin Dan & Others Missing Out Of Tokyo Olympics 2020.