Dwyane Wade Once Called LeBron James Cheap and He Didn't Deny It
Published 09/06/2021, 7:00 PM EDT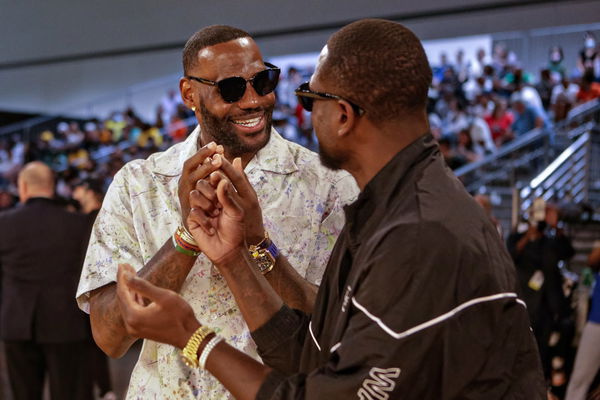 ---
---
NBA players are known to be a little bit of a spendthrift and why wouldn't they be? They earn millions of dollars with all the hard work they do on the court. In fact, some spend their millions on the most bizarre things but LeBron James is not at all one of those. He believes in staying down to earth and keeping certain things simple. He also isn't afraid to admit that he can be cheap when Dwyane Wade pointed it out back in 2016.
ADVERTISEMENT
Article continues below this ad
How Dwyane Wade insinuated that LeBron James is cheap in a hilarious way
Bron is one of the highest-paid athletes today and is expected to cross the $1 billion mark in net worth as well. His Nike shoe deal alone is worth a billion dollars, let alone what he earns from the rest of his investments, endorsements, and in his NBA career.
ADVERTISEMENT
Article continues below this ad
It was certain that Bron was going to be earning some big bucks even then. And even when he did, he still did not like spending on unnecessary things. When Dwyane Wade was still uncertain about his free agency in the summer of 2016, he made an appearance on the Kelly Ripa's show, along with his wife. Wade was asked who he thinks is the cheapest guy in the NBA and he responded in a jiffy with LeBron's name.
He said, "Oh, LeBron. He's a good tipper, but he won't use his cellphone without WiFi signals. This is no joke. He sends me a text before he leaves for the boat, because there won't be no WiFi signal out there."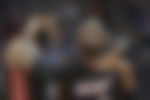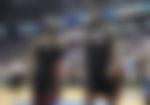 How did LeBron James respond to that?
A while later, the two friends joined Rachel Nichols in an interview when Rachel asked LeBron about Wade's comment. LeBron's response was absolutely hilarious. He said, "That is so, so, so, so false … ly true. That is so falsely true. I'm not turning on data roaming. I'm not buying no apps. I still got Pandora with commercials."
ADVERTISEMENT
Article continues below this ad
This is a guy who showed plenty of promise ever since he entered high school. And we aren't just talking about scouts or NBA analysts, but his mother even ended up acquiring a loan for a car because she was so sure about the talent he displayed in his senior year.
ADVERTISEMENT
Article continues below this ad
And it is safe to say, she was right in trusting him, like all others who saw a legend, good enough to be compared to the likes of Michael Jordan as well. But that did not change where Bron came from. Despite earning millions, he continues to keep some aspects about him very real and grounded and that speaks volumes about his character.
WATCH THIS STORY: From Nike to Liverpool FC: LeBron James' Best Investments That Made Him a Billionaire