Dwyane Wade Backs Warriors' Draymond Green For Bashing NBA and Cleveland Cavaliers For Disrespectful Trading
Published 02/17/2021, 5:30 AM EST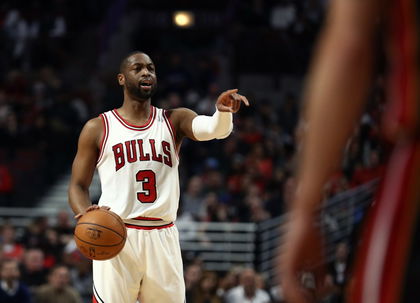 ---
---
The trading part of the NBA has always been a delicate situation to be in. Either the player is not happy to be traded off or all he wants to do is leave. We all saw a live example of the latter, as James Harden indulged in certain antics to make a trade happen. Even Draymond Green showed some discontent regarding the situation around Andre Drummond, for which he received some criticism. But contrary to popular opinion, Dwyane Wade backed Green for his comments.
ADVERTISEMENT
Article continues below this ad
What Dwyane Wade thinks of the matter
The fact that the Cleveland Cavaliers sidelined Andre Drummond during the game because they wanted to eventually trade him didn't sit well with Draymond Green. In fact, he opened up on how furious he was over situations like these, where players demand a trade and are questioned for not honoring the contract, much like what happened with Harden. But if the team treats their player the way the Cavs treated Drummond and wants to trade him, then nobody questions them.
ADVERTISEMENT
Article continues below this ad
When asked about this matter, Wade stated, "I definitely agree it's a double standard when it comes to ownership or organizations and players. I know a lot of people out there that are like, 'Oh, you guys are getting paid lots of money. It doesn't matter.' But it does, because a lot of players in the league have families… Some players are sometimes told, 'Hey, you are not getting traded', then they get traded. Some players have to find out by the media… What it boils down to me is there's no communication and there's no respect."
Wade agreed with Draymond and pointed out that what organizations need to do is to be honest about their intentions.
Does Draymond Green have a point?
ADVERTISEMENT
Article continues below this ad
The league has been on the receiving end of a lot of backlashes this season. Firstly, for starting out the next season so soon, and then when players came around, the next issue that came up was whether the All-Star game should be held or not, in light of the coronavirus.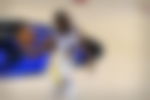 The pattern suggests that Green isn't wrong. Players requesting for a trade are often seen as betraying their team and more so, they are made to remember that for the rest of their career. But why is it that when a team drops a trade bomb, it's viewed as if the franchise knows best? What are your thoughts on this?
ADVERTISEMENT
Article continues below this ad
Read also- Miami Heat Legend Dwyane Wade Reveals What Shocked him After he Joined Chicago Bulls