Dwyane Wade Chooses James Harden as Undoubtable First Pick in the All-star Draft
Published 02/23/2021, 9:52 PM EST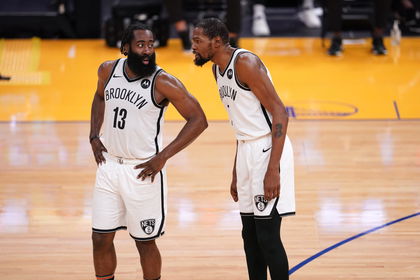 ---
---
There was ambiguity around the NBA All-star games until last month because of the late start to the season. However, for the sake of business and unmatched entertainment, it got a green signal. Fast forward to the present day, and the point of discussion is whether James Harden, Damian Lillard, or which one of the others will become the first draft pick.
ADVERTISEMENT
Article continues below this ad
This year will follow the same set of game rules that were followed last year. Plus, it will not be an EC vs WC affair and the two team captains will choose their teammates in a draft. But before the actual picks take place, here are some predictions from a former NBA Champion.
Dwyane Wade chooses a Brooklyn Nets star over others
ADVERTISEMENT
Article continues below this ad
In the recent episode of NBA on TNT, the three-time NBA Champion Dwyane Wade confidently picked his first pick for the All-star drafts. He exclaimed, "I'm going James Harden. Hell yeah!" This seemed to surprise Shaquille O'Neal. 
Since LeBron James has accumulated the highest number of votes, he will have the advantage of picking first from the starters. On the other hand, Kevin Durant will pick first from the recently announced reserves. Both the captains will take turns picking players until everyone from the list is selected. The All-star drafts will take place on March 4, 2021.
Can James Harden make the cut for becoming the first pick?
ADVERTISEMENT
Article continues below this ad
In all probability, Bron will start with picking Stephen Curry (GSW) and force KD to pick Kawhi Leonard (winner of the Kobe Bryant MVP trophy). King James might then pick Giannis Antetokounmpo to leave Kyrie Irving for KD. After the four remaining picks, KD will get his chance to pick first from the reserves.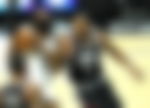 Needless to say, the Brooklyn Nets are going super-strong with their new Big Three, and KD won't want to break that during the All-stars. The feud between Bron and Ky will stop the former from picking Kyrie, and KD will anyway have the first right on The Beard. Plus, given Harden's playmaking, three-point shooting, and dribbling skills, it's a no-brainer that Dwyane Wade was absolutely correct to pick the Beard.
ADVERTISEMENT
Article continues below this ad
Read also – LeBron James Picks Devin Booker and Damian Lillard as Two Most Disrespected Players in NBA