Dwyane Wade Endorses Tyler Herro After His Stunning Performance Against Milwaukee Bucks
Published 01/03/2021, 10:54 AM EST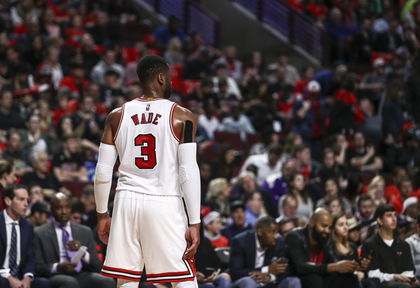 ---
---
Tyler Herro had one hell of a performance against the Milwaukee Bucks on New Year's Eve. Coming off a nearly 50-point blowout at the hands of their 2020 Playoff opponents, the Miami Heat had to respond. While they didn't blow them out with a massive scoreline as the Bucks did to the Heat, Miami got a very respectable 11-point win.
ADVERTISEMENT
Article continues below this ad
The star of the night was Tyler Herro, who 21 points and 15 rebounds. He scored those 21 points on 61.5% shooting, a very impressive statistic for a sophomore year player. This has caused Heat legend Dwyane Wade to himself endorse Herro after Herro became only the second guard in Heat history to have a 20-15 game. The other? Dwyane Wade himself.
ADVERTISEMENT
Article continues below this ad
The comparisons between Wade and Herro have been going around for a while. Especially after Herro was setting records in the NBA Finals, despite being a rookie. Only Wade had had performances like Herro's at a young age in the playoffs, exemplified by Wade leading Miami to an NBA Championship in 2006.
Tyler Herro: Can he be the next Dwyane Wade?
The comparison is a lofty one, as Wade is arguably one of the three best shooting guards of all time. He is only behind Michael Jordan and Kobe Bryant in that regard, so for Herro to live up to this billing will be a massive achievement.
ADVERTISEMENT
Article continues below this ad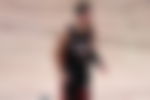 They are very different players. Herro is a lethal shooter who has the size and is putting on the strength to finish hard at the rim. However, Wade wasn't as good a shooter as Herro is. Instead, he was one of the most aggressive slashers in the game, getting most of his buckets at the rim or from the mid-range.
One of the biggest differentiators here is defense. Wade was one of the best guard defenders of all time, while Herro is currently below average in the league. If Herro can impact winning like Wade, this comparison may become more realistic. As for now, Herro has a lot to do.
ADVERTISEMENT
Article continues below this ad