Dwyane Wade Explains Why His Combination With LeBron James and Chris Bosh Didn't Work in the First Year
Published 02/04/2021, 2:30 PM EST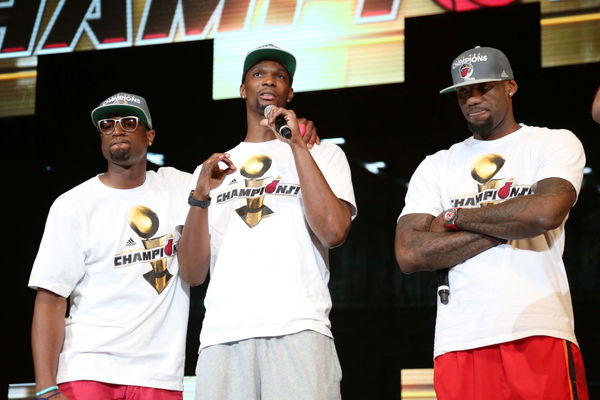 It is an endless debate whether a dynamic duo works better or the 'Big Three' in the NBA. Well, one can probably say that it depends on who those players are and what the roster consists of. However, one of the most impactful 'Big Three' would be the one Miami Heat formed back when Chris Bosh, LeBron James, and Dwyane Wade joined the roster. Despite the success, they achieved together in their later years, their first year together was a disaster.
What went wrong with Miami Heat and their 'Big Three'
The 'Big Three' started off on the wrong foot, with LeBron James making his trade announcement in an unconventional manner. Fans didn't take it very well, and it felt like James suddenly became the villain for abandoning them. Nevertheless, the trio was supposed to be the big thing that season, but they choked in the NBA Finals against the Dallas Mavericks.
ADVERTISEMENT
Article continues below this ad
Even though so many expectations were set on them, what went wrong? Well, after all these years, Dwyane Wade knows the answer to this. On 'No Chill with Gilbert Arenas', Arenas pointed on that they were villains in their first year and how their defeat wasn't what anybody saw coming.
"It took the fun out of basketball," Wade responded. "Trying to play the villain just took the joy out of the game. Even though we were good and all that kind of stuff, we didn't have fun in that first year. We were like, 'Alright, we're going to show them'. That's not the way you go through an entire year. "
However, Wade clarified that he still had some great moments and memories with the team even then.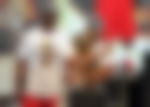 Dwyane Wade thinks it could have ended another way
ADVERTISEMENT
Article continues below this ad
Wade thinks if they had channeled their energy differently, the end result might have been different. "The hate kind of drive us in the wrong…We didn't place it right. If we were to place the hate in the right spot, we could have still had joy playing," he explained.
"But we took everything that people were saying about us…We took it personal. And once we got the time of winning time, we couldn't perform." Although it seems like hardly anyone remembers this because what the Heat achieved after is etched in NBA's history as one of the most legendary teams and title runs.
In fact, even a decade later, they are still one of the greatest trio's the NBA has ever seen.
ADVERTISEMENT
Article continues below this ad