Dwyane Wade Gives Detailed Insight into His Reasons For Leaving the Miami Heat
Published 03/25/2021, 6:30 AM EDT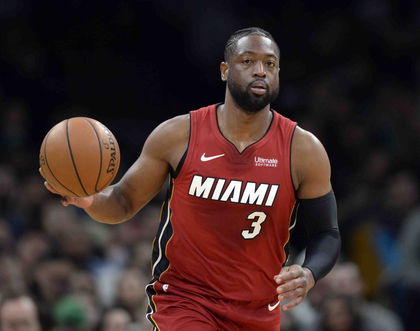 ---
---
All great things usually come to an end. This rule also applies to some of the great teams we have seen being built over the years, and the Miami Heat is one of them. Who can forget Miami Heat's 'Big Three' with Chris Bosh, Dwyane Wade, and LeBron James?
ADVERTISEMENT
Article continues below this ad
The trio created a dynasty unlike any other in their time together, but they had an inevitable end. It began with Bron leaving, then Wade, and finally, Bosh retiring. Wade, who was the brains behind bringing everyone together, had his reasons to quit.
Why Dwyane Wade left the Miami Heat
ADVERTISEMENT
Article continues below this ad
On 'I Am Athlete', Dwyane Wade expressed the reason behind his tough decision of leaving the Miami Heat. "It's business, man," he stated. "As much as we're told or as much as we want to think that it's Wade county, it's my team, this is my house, it ain't my house. Because when it comes down to negotiations, when it comes down to contract and money, it's a value put on you."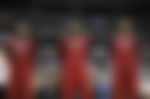 He went on to explain and said, "So now when the value that's put on you, comes back to you… Sometimes you're like,' That's what you think of me? That's all I am worth?'.. I understood that when Shaq came, I knew the lure of Shaq and everything he brought. But I understood what I meant to the organization, to the team, and we won that first championship. When LeBron came, I took a step back. I took less money, but I understood that I meant to bring everything together. It don't work without me, right? So, when LeBron left, it was time for me to get my just due. I was still good enough and giving 20 a night and all."
Wade wanted to set an example for everyone
Wade emphasized the importance of standing up for oneself and what one believes one deserves. "I understood that those small businesses around the arena… they all are making money because people are coming to see the kid. Also, I understood that people are coming to the arena to see me," asserted Wade.
ADVERTISEMENT
Article continues below this ad
Wade further added, "I understand what I bring to the city. So, I wouldn't take less and once I heard less coming back from what I felt, I wouldn't take it. I am raising young kids, I am raising young men and I am raising young women. If I want to tell them that this is how they should conduct themselves, handle business and stand up for themselves… I had to lead."
Wade knew very well what he brought to the table for the franchise. Despite all the sacrifices he made, he did not feel valued, and that was reason enough for him to take his talents elsewhere. Although he did return to Heat later, do you think he made the right decision leaving in the first place?
ADVERTISEMENT
Article continues below this ad
Read also- Miami Heat Legend Dwyane Wade Reveals His Favorite Teammate & it's Not LeBron James