Dwyane Wade Roasts LeBron James' Former Teammate for "Sleeping" on the Cavs While "The King" Carried Them to an NBA Championship
Published 07/15/2022, 7:45 AM EDT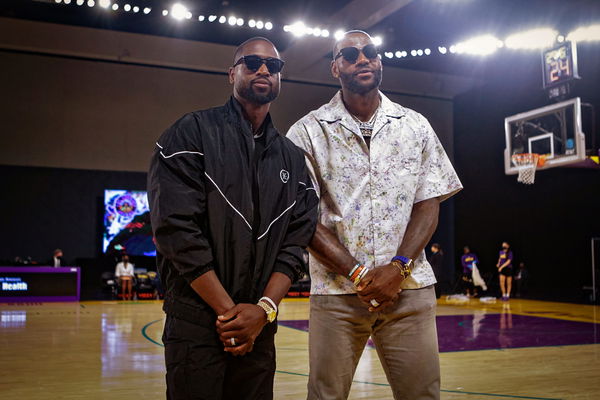 LeBron James, Dwyane Wade, and Chris Bosh were the Miami Heat's "Big 3". They won two titles together and were considered one of the best superteams to have ever been formed. All of this arguably came from the genius mind of Pat Riley. He decided to bring all three of them together to maximize the Heat's chances to win a trophy with their franchise player, Wade.
LeBron James and Dwyane Wade were already friends. They still hang out with each other despite going their separate ways. It was Wade who convinced his fellow 2003 NBA draft classmate to join him in South Beach. LeBron's friendship with Wade worked in favor of the Heat.
ADVERTISEMENT
Article continues below this ad
Afterward, James left Miami for the Cleveland Cavaliers in 2014. He was teammates with Richard Jefferson and Channing Frye. The King went on to win another championship in 2016 with them.
Wade was on Jefferson and Frye's podcast recently. Jefferson asked whether he will get a ring the next time Miami wins. The legendary shooting guard did not know about this situation. Frye started to make fun of Wade by saying that Jimmy Butler wanted to give Wade a mood ring to kill his sleep.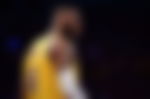 This brought the banter out from Wade who responded appropriately. He said, "You are talking about the rings you got from the Cavs. All you was doing was sleeping". Jefferson also backed up Wade's claim by saying that he saw Fyre sleeping. Fyre also revealed the iPad he got from the Cleveland Cavaliers office in 2016. Wade claimed that it was a fine-worthy offense.
Dwyane Wade, LeBron James, and Chris Bosh: The Miami Big 3
ADVERTISEMENT
Article continues below this ad
LeBron James became part of the Heat after he telecasted his "decision" in 2010. Fans were shocked by this moment. The Miami Heat team became a superteam overnight. They had Wade, James, and Bosh. This team was supposed to be the champions in 2011. They did indeed reach the Finals but lost to a determined Dallas Mavericks team led by Dirk Nowitzki.
LeBron James' performances were criticized. Dwyane Wade turned out to be a saving grace for them. He scored 26.5 points at almost 57% shooting. It spurred the team next year. James then turned up his pistons and took Miami to two successive titles in 2012 and 2013.
ADVERTISEMENT
Article continues below this ad
Watch This Story: LeBron James' Lakers, Kevin Durant's Nets, or Elsewhere?: Top Potential Destinations for Kyrie Irving Ahead of NBA 2022-23
The team broke up after getting swept by the San Antonio Spurs in the 2014 Finals. James left and went back home to Cleveland. Wade appeared to be tired and over the hill. Bosh was the same too due to his injuries. They ended up winning and losing two Finals each. The Heat could have become a potential dynasty but the Miami "Big 3" arguably ended their partnership with a whimper.