Dwyane Wade Strongly Objects Claims That Knicks' Julius Randle is a Better Player Than Chris Bosh
Published 03/03/2021, 9:30 AM EST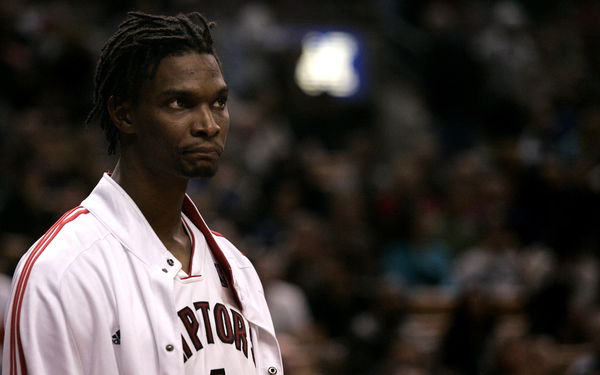 ---
---
The NBA always opens up platforms for new debates. There are plenty of athletes making a mark in the league who are often compared with the ones who did it before them. Likewise, the NBA community is now obsessed with comparing Knicks' Julius Randle and Chris Bosh. 
ADVERTISEMENT
Article continues below this ad
Yes, of course, Randle is having the season for the ages. He's currently helping the Knicks hold a playoff position for the first time since the 2012-13 season. The 26-year-old joined the franchise last season, and he's already earned a special place in its loyal fanbase.
However, is Randle a better player than Chris Bosh? Though the latter is no longer competing in the league, he deserves accolades for his massive accomplishments as a player. But a CBS Sports Radio host's controversial statement has got the internet world buzzing. 
ADVERTISEMENT
Article continues below this ad
Legit question: at his absolute apex, was Chris Bosh ever better than peak Julius Randle? The answer is no.

— Brandon Tierney 🎤 (@BrandonTierney) February 28, 2021
Dwyane Wade defends Chris Bosh amid criticism
It is just not right to put Randle ahead of Chris Bosh, especially when the latter has two championships to his name and the former has none. Even when one is judging based on pure talent, Bosh was a superior force on the court. 
Dwyane Wade asserted the same and defended his former teammate during a recent appearance on NBA on TNT. The former Miami Heat star brought up Bosh's excellent career in Toronto and mentioned how he averaged 20 points and 10 rebounds in multiple seasons. 
"In the next act of his career, he had six All-Star appearances in Miami, playing with the likes of LeBron James and also Dwyane Wade, and was able to win two championships doing that," Wade mentioned. 
"Just because he wasn't loud, just because he wasn't fancy, doesn't mean he's not a great player," the four-time NBA champion added. 
ADVERTISEMENT
Article continues below this ad
Randle is currently averaging 23/10, but it feels like a sin to judge him to be better than a "peak" Chris Bosh. It is just one season where we've seen him put up these numbers, and consistency is the biggest factor in determining a player's greatness. 
ADVERTISEMENT
Article continues below this ad
Personally, no, Randle is not better than Chris Bosh. But at the end of the day, it all comes down to opinions, so what's yours?