'Elevated His Game Tremendously': Kendrick Perkins Separates Paul George From LeBron James, Steph Curry, and Kevin Durant
Published 06/29/2021, 3:49 PM EDT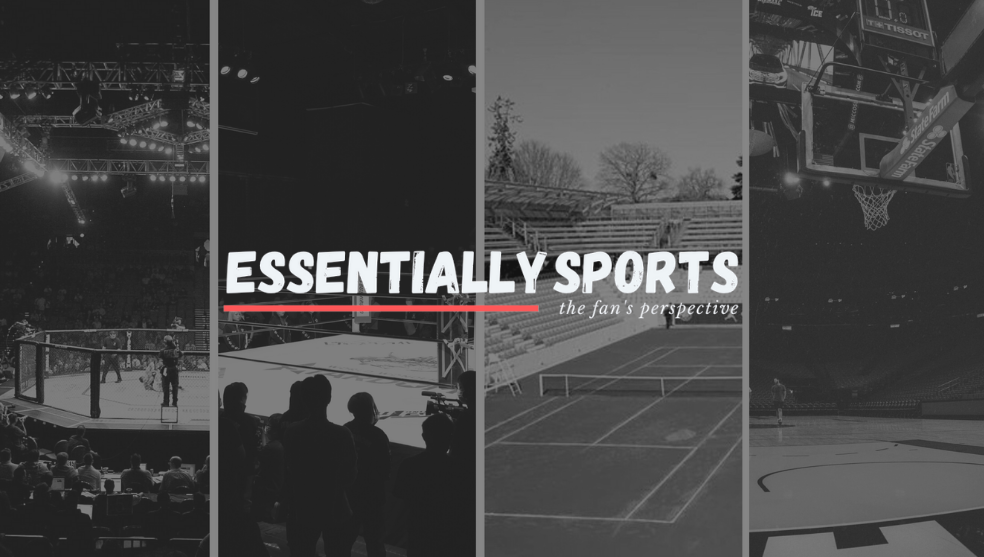 ---
---
Paul George is on his way to executing the LeBron James 'revenge szn' model to perfection. George is a bonafide superstar who deserves all the love and respect he has received this post-season.
ADVERTISEMENT
Article continues below this ad
PG13, coming off a torrid first season in L.A. which saw the Clippers blow a 3-1 lead in the bubble, was out to redeem himself. George, who just averaged 20.2ppg/6.1rpg/3.2apg in the Bubble restart saw his reputation slandered with nicknames like 'Pandemic P' gaining popularity.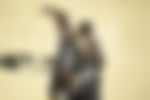 But the following season saw George rise from the ashes as he upped the ante to shake off the slander. The star has often been criticized in the media for his inability to elevate his game heading into the post-season.
ADVERTISEMENT
Article continues below this ad
However, this season George silenced the critics as his regular-season averages which were at 23.3ppg/6.6rpg/5.2apg took a big jump to 27.2ppg/9.7prg/5.6apg leading his team without Kawhi Leonard in the Conference Finals.
He turned back the clock to his days in Indiana when single-handedly he pushed the Miami Big-3 to a Game 7!
Kendrick Perkins lauds Paul George on his virtuoso
Kendrick Perkins gave his take on PG's playoff exploits on ESPN's First Take following George's dominant 41 point virtuoso last night at Phoenix.
Perkins commented on Playoff P's reputation when he said, "When you talk about superstars, I want to separate the difference. You're talking about Steph Curry, LeBron James, Kevin Durant.
"They are megastars. Okay! Paul, George is a superstar. He's been a superstar. That's never been a knock on him." 
KP, well known for his candid takes, added, "We talked about a guy that always that always makes a case to be in the all-star game. We talkin about a guy that made the all-NBA team this year.
"We're talking about a guy right now that has elevated his game tremendously."
Perkins called out all the aficionados who still continue to slander PG13 for his late foul shooting troubles in the playoffs. He said – "Throughout the entire postseason, he's averaged around 25 points a night, eight rebounds & five assists. When Kawhi went out, he elevated his game to 30 points a night 11 rebounds and six assists."
Paul George is showing up and showing out right now! CP3 looks rattled…to keep it a buck all of the Suns are afraid of the moment that's in front of them. Btw that damn TLue is something else when it comes down to Coaching! Carry the hell on…

— Kendrick Perkins (@KendrickPerkins) June 29, 2021
The resurgence of 'Playoff P'
Paul George made the headlines in back-to-back post-seasons, but this time for a different reason! Following last season, George looked to the future as he signed a max contract worth $190-million in the off-season. What followed was a dominant season to regain his stripes.
KP concluded by saying, "He's dominating in every form and fashion. And right now look, I've been very critical of Paul George. But he is living up to his name right now. And he's doing everything and more so to not call him a superstar."
ADVERTISEMENT
Article continues below this ad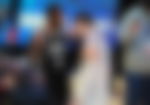 George, who in the absence of apex star Kawhi, led the franchise to its first-ever conference finals appearance will look to put an exclamation point on his journey this season, by leading the Clippers to the promised land.
Will he be victorious? Only time will tell!
ADVERTISEMENT
Article continues below this ad
Watch this story – Paul George's Incredible Performance, Devin Booker's Buzzer By Half Time & Other-LA Clippers vs Phoenix Suns Game 5 WCF Highlights