'Embarrassment for Basketball': Charles Barkley Criticizes Milwaukee Bucks After Game 5 Loss Against Nets
Published 06/16/2021, 1:58 AM EDT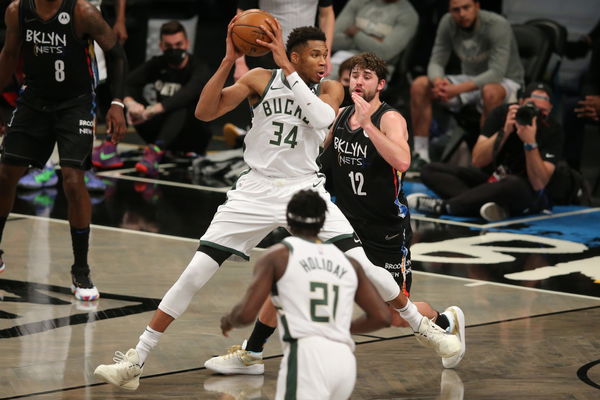 ---
---
Kevin Durant is the name being blurted out by every NBA fan that saw the Brooklyn Nets snatch Game 5 from right under the Milwaukee Bucks' noses. After this, it seems like the Bucks were probably better off losing by Game 4; at least they would keep their reputation intact. They already had a hard time building it back up after their premature exit in the playoffs last season.
ADVERTISEMENT
Article continues below this ad
The most disappointing part is that the Bucks had all odds in their favor. After losing two games in a row, they were able to catch up with the Brooklyn Nets and tied the series 2-2. This was their only chance at pushing the Nets out of the title run and ascend to the Eastern Conference finals, but they let it slip.
The Nets were not only shorthanded with Kyrie Irving missing because of an ankle injury, but James Harden's return was also hardly noticeable. He played all of 46 minutes and still finished the night with 5 points, struggling to get past his hamstring tightness.
ADVERTISEMENT
Article continues below this ad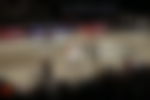 However, the Nets had their ace of spades, Kevin Durant. KD made playoff history with his 49 points, 17 rebounds, 10 assists, 3 steals, and 2 blocks performance. He alone was too much for Giannis and his men to handle. The Bucks received plenty of hate and criticism, and Charles Barkley straight-up called their performance disgraceful.
WATCH THIS STORY: LeBron James Describing What it Was Like Meeting Michael Jordan For The First Time
The Milwaukee Bucks are back to square one
Despite all the effort the Bucks put in to force a Game 5, what was the point? The Bucks had a 17 point lead that they tanked. Even up till the fourth quarter they were ahead by 6 points, and yet, this was the result.
ADVERTISEMENT
Article continues below this ad
And Barkley, who doesn't shy away from putting forth his opinion, had the harshest words for Milwaukee. On 'Inside the NBA', he said, "Seriously, man, that was an embarrassment for basketball… You could tell they were going to lose the game at halftime."
He called out the Bucks for making the silliest mistakes and even said that they might win some games with their lackluster moves but not all. If the Bucks had taken this more seriously, would the outcome have been better for them? And is their loss as bad as Charles is making it out to be?
ADVERTISEMENT
Article continues below this ad