Emotional LeBron James Was Left 'Hurt' by Bold Kyrie Irving Snubbing of Cavaliers in Favor of Kevin Durant
Published 06/20/2022, 1:40 PM EDT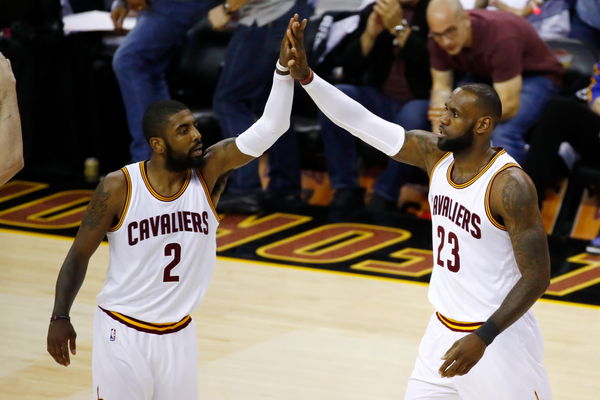 The latest news regarding Brooklyn Nets star Kyrie Irving will certainly please all LeBron James fans. According to reports, the Nets and Irving can part ways, with the Los Angeles Lakers and the New York Knicks keeping tabs on the former NBA champion.
This might set the stage for a potential LeBron and Kyrie reunion. Interestingly enough, when Irving snubbed LeBron in the past, it left King James "hurt".
While talking on Kevin Durant's podcast, Irving talked about how in Brooklyn, anyone could take the last shot. Moreover, he said that he was the best option on every team he played for. This left LeBron hurt.
ADVERTISEMENT
Article continues below this ad
On @RoadTrippinPod — LeBron said he was "hurt a little bit" by Kyrie Irving's recent comments. LeBron also said he wanted Kyrie to be league MVP but they never "aligned." It's too bad the Lakers don't play the Nets until Feb. 18 pic.twitter.com/JlY7B4sjV9

— Stefan Bondy (@SBondyNYDN) December 8, 2020
James said, "I played with Kyrie for three seasons. The whole time while I was there, I only wanted to see him be [the] MVP of our league. I only cared about his success."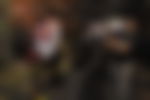 LeBron added, "We were still able to win a championship and we could never align. But I only cared about his well-being — both on and off the floor. And it kinda hurt me a little bit."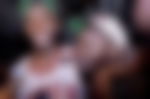 Having played an important part of his career in the Cleveland Cavaliers and with LeBron, Kyrie could have chosen his words better.
How good were LeBron James and Kyrie Irving together?
One of the biggest achievements in LeBron James' career is the 2016 NBA title win with the Cleveland Cavaliers. The Cavs were 3-1 down to the Golden State Warriors, and the comeback was more than legendary. Alongside LeBron, Kyrie Irving put in some of his best performances to win the title.
ADVERTISEMENT
Article continues below this ad
James averaged 29.7 points, 11.3 rebounds, and 8.9 assists during the finals. On the other hand, Kyrie averaged 27.1 points, 3.9 rebounds, and 3.9 assists against the Warriors in the 2016 finals. (Source: Statmuse)
The duo broke up when LeBron joined the Los Angeles Lakers in 2018 and Kyrie Irving joined the Boston Celtics in 2017.
ADVERTISEMENT
Article continues below this ad
WATCH THIS STORY: Stephen Curry's Parents Dell and Sonya: Has the Couple Interchanged Partners With a Married Couple?
Do you think Kyrie Irving will join LeBron James and the Los Angeles Lakers? Let us know in the comments down below.