Ernie Johnson Explains How Emotional It Was to Be on Air Following Kobe Bryant's Death
Published 07/03/2021, 12:30 PM EDT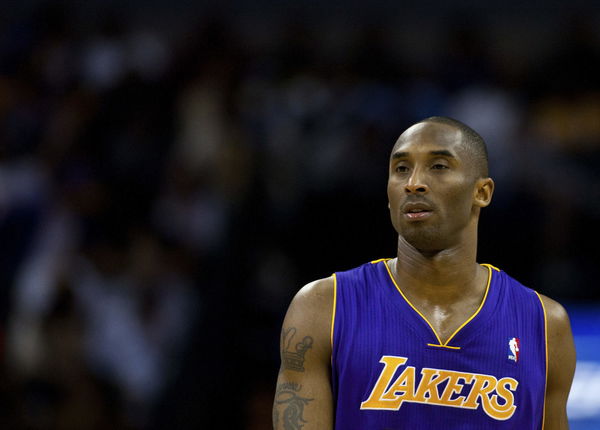 ---
---
The Lakers have had an illustrious 74-year history. From Jerry West, Magic Johnson to Kareem Abdul Jabbar, the Staples Center has seen multiple legendary Lakers. But arguably the greatest Laker ever was Kobe Bryant.
ADVERTISEMENT
Article continues below this ad
Bryant, who was drafted in the year 1996, the became one of the best shooting guards to ever grace the game. Be it his incredible clutch shooting ability or to lock down players, Kobe was the face of the Purple & Gold.
ADVERTISEMENT
Article continues below this ad
Ernie Johnson reveals the feeling of being on air after the death of Kobe Bryant
Kobe certainly was one of the most beloved players ever. But on January 26, 2020, basketball world was struck with a tragedy as Bryant along with his daughter Gianna and 7 others lost their lives in a helicopter crash.
Veteran sports anchor Ernie Johnson was also shell-shocked like many others. A couple of days later than Kobe's passing, the TNT crew put on a memorial show about remembering the 'Black Mamba'. The 64-year-old recently spoke about the same and revealed how impactful it was.
"I have never been in a show like that in 31 years. It was the most unique show I had ever hosted because it was so fresh. It happened Sunday, and we were in LA Tuesday and we are in the middle of Staples Center just to talk about it.
EJ added, "It was one of those days that just told you that this job we are doing sometimes can go above and beyond than just being a basketball show." 
ADVERTISEMENT
Article continues below this ad
Johnson also explained the massive impact the show had on him and the crew. "I can't even put it into words how impactful that was for us to do it by gauging the reactions of people, that it helped some people too… It was good for all of us to talk about, just to lock eyes and say, 'yeah man, it hurts.'"
Kobe's death certainly shocked the entire world, and the TNT crew wasn't any different. With legends Shaquille O'Neal and Jerry West pouring their hearts out, the show was a therapeutic way to deal with the loss of a legend. It might have been a year and a half, the NBA still remembers one of its biggest stars' passing.
ADVERTISEMENT
Article continues below this ad