European Basketball Legend Reveals How Mavericks' Luka Doncic Surprised Him
Published 01/20/2021, 5:30 PM EST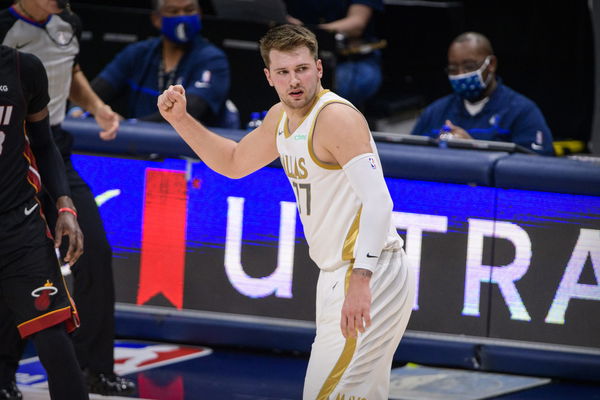 ---
---
The Dallas Mavericks haven't had as much luck in the winning department so far. They are on a three-game losing streak and standing tenth in the Eastern Conference. However, it's not too late for them as they have one of the best young stars of the league. Luka Doncic won hearts after putting up incredible performances last season.
ADVERTISEMENT
Article continues below this ad
Regardless of whether he makes the Mavericks title contenders, he has made a big name for himself in the league. In fact, former Croatian basketball player Dino Rada is also in awe of the superstar.
Whom does Luka Doncic resemble?
ADVERTISEMENT
Article continues below this ad
In an interview with Dino Rada, he was asked whether he expected Luka to make such an impact so early in his career. "I did, but not this early," he confessed. "This guy, at a very early age, showed a lot of maturity and he's definitely a very talented guy and he has worked a lot."
Talking about his journey from playing in real Madrid to the NBA, he stated, "I didn't expect him to be as good in the first year. I thought he may be needed one more year in Europe to mature more as a person than as a basketball player. He surprised me but definitely, he is a great player and he's going to get a great career as long as he keeps working."
The next question was about which player he would compare Luka to from his time. "He reminds me a lot of Bodiroga," said Dino. Dejan Bodiroga was one of the European legends with many accolades under his name. It's not surprising that he compared someone as great as him to Luka.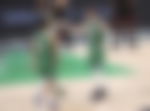 Talk of being the next MVP
ADVERTISEMENT
Article continues below this ad
Can anybody name any other 21-year-old as impressive as Luka is in the league right now? Probably not. Even before this season began, there have been talks of him being the most likely winner for the MVP award.
So far, LeBron James is leading in that race. Although once it kicks in as to how much Dallas relies on Luka, the votes could steer in his favor easily. For that, the franchise has to do better in the East and at least land a playoff spot as well. Can the Slovak carry them so far once again?
ADVERTISEMENT
Article continues below this ad